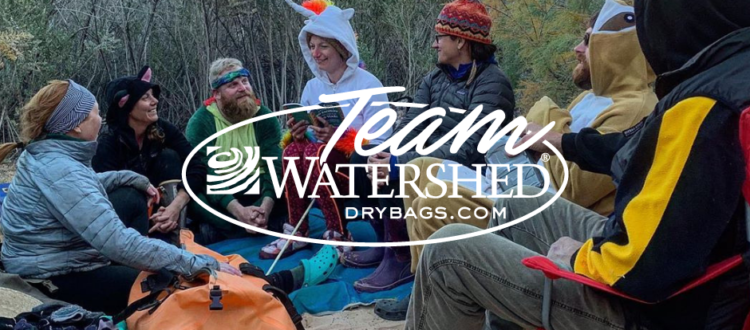 2024 Team Watershed Applications!
**APPLICATIONS ARE CLOSED**
Fall is here and that means it's time to pick our new set of ultimate Team Watershed Brand Ambassadors for 2024! The full list of Team Watershed duties are below (spoiler alert – they're easy and you'll love them) – but the most important things to remember are:
1) You LOVE Watershed Drybags and our products
2) You LOVE people and are willing to share your Watershed feels
3) You have a public Instagram account and post regularly.
We're on the look out for all kinds of Team members – not just whitewater athletes! Think: photographer, cliff diver, backpacker, climber, all-around fun haver. If you have what it takes, apply below and we'll be in touch! Applications close November 15!
Already applied? You rock! We like to take our time looking through applications, so please expect at least 8-10 weeks before you hear back, no need to reach out to check in. We will contact everyone, those accepted and not, to let them know the results. We can't wait to have another amazing Team in 2024!