2022 Whitewater Highlights
There's never a dull moment in the whitewater community. That's because it's full of adrenaline-seeking diehards who go the extra mile for ground-breaking adventure. Every year we like to look back at the epic feats and boundaries broken by this wild community, and bask in awe at what they're able to accomplish. 2022 was no different. Here are some highlights from this past year that are worth your attention!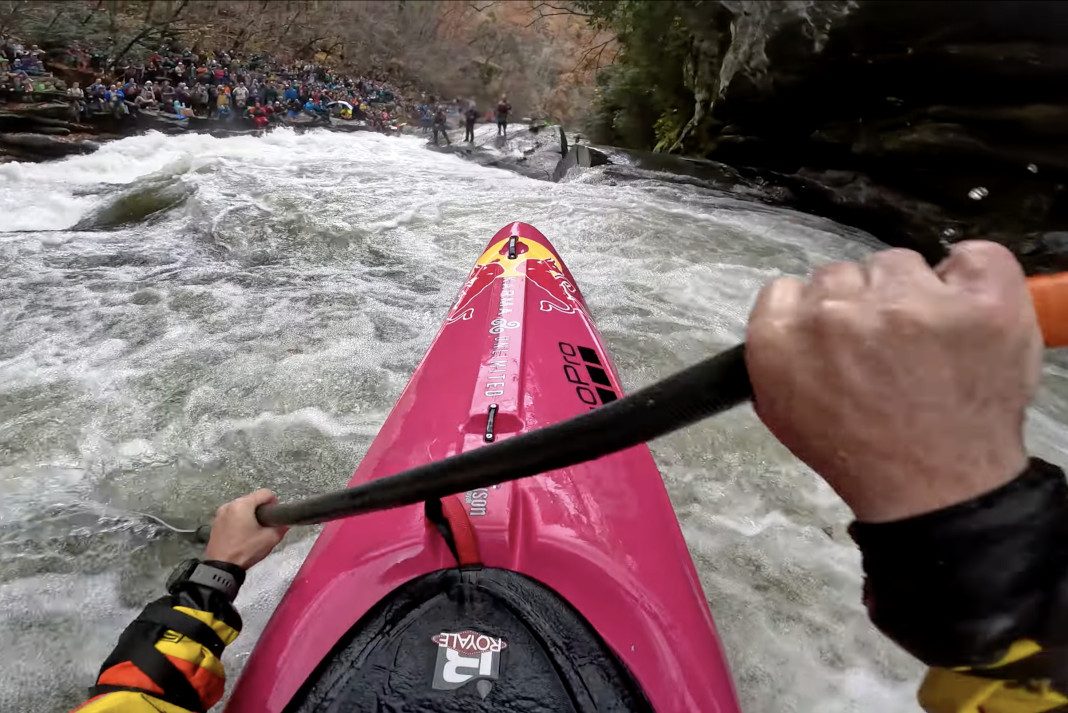 2022 GREEN RACE WINNER
The name Dane Jackson might ring a bell to you. He's the record time holder for the overall time (4:02) and shortboat (4:24) race categories for the Green Race – a world-class whitewater creek race that takes place at the Green River Narrows in South Carolina. It's an event that brings that whitewater community from across the globe to compete in a friendly competition that pits the best against the best. 
Until this past year, nobody has been able to break the four minute mark. Dane, just two seconds away from beating it in 2021, was committed to making it happen. This year, he did just that, completing the race with a time of 3:58. 
Check out the record breaking footage on Jackson' Youtube Channel here, where he comments:
"Sub 4 has been on my mind for years now, but each year I was never able to quite put down the run I needed. You can train as much as you want but putting together a full run on green race day is one of the hardest things. With 1 run a year, some of the most challenging moves, hardly any margin for error, I knew getting sub 4 was gonna be a beast. At the end of the run this year I was stoked on the run overall but it felt just a touch slow in a few places that I felt was gonna add up, and put me just over the 4min mark. So to find out it was a 3:58 I was beyond hyped, I've wanted to hear Hale call out that 3 for so long. After years of practicing so hard before the race, breaking down every little thing on the course to find that time to save, I was finally able to put it down. STOKED!!" – Dane Jackson, Green Race 2022 Winner 
WHITEWATER AWARDS 2022 PHOTO OF THE YEAR
Every whitewater adventure is ripe with opportunity for epicly candid action shots. From roaring rapids swallowing boats and riders whole, to fluorescent kayaks peeking through viciously foaming waterfalls, there's no shortage of heart racing spectacles to be captured. 
This year, the official Whitewater Awards have awarded photographer Rod Hill with Photo of the Year 2022. 
The image depicts kayaker River Mutton bursting through a foamy explosion in Huka Falls, Taupo, New Zealand. It's a real moment-of-truth shot, as Mutton is caught gracefully coasting upon the froth that ices the turquoise, sunlit crash of a wave. 
GUINNESS WORLD RECORDS LARGEST KAYAK/CANOE PARADE
In an attempt to raise money for Save Barnegat Bay, a support-based nonprofit organization with a mission to restore and protect the Barnegat Bay, New Jersey local Sandy Rinderer organized Paddle for the Bay in Pine Beach, NJ. Taking place this past summer in August 2022, the event sought to beat the world record for the largest kayak parade, set in Poland at 329 attendees in 2018.
In mid-July, Rinderer had 400 participants sign up, already beating the previous record by a longshot. During the week of the event, that number rose to 800, with about 200 more signing up the night before the parade took place. 
On the day of the event, there were 1,105 kayakers floating down the Toms River. Some folks came from as far as Ohio and California to show their support and participate! Sandy Rinderer and Paddle for the Bay now hold the Guinness World Record for the largest kayak parade.
– 
We cannot wait to see what this amazing community accomplishes this year. Whatever tenacious feats you take on this year, don't forget your Watershed Drybag. Built to withstand everything the elements throw at them, our bags are your best bet for dependable, rugged waterproof protection.