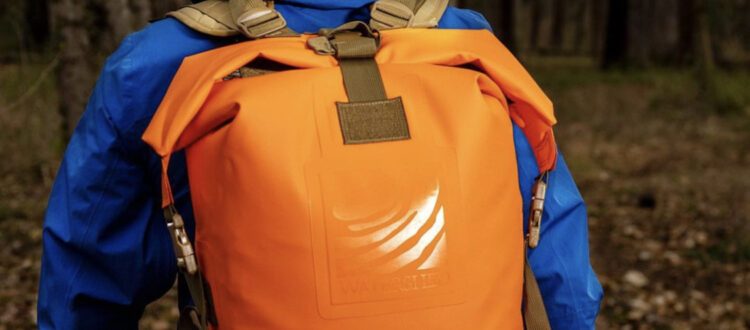 Inside Our Backpack Collection
Spring is around the corner and the trailhead is calling. It's the season where a good pack will take any and every outdoor adventure to the next level. If you're in the market for a reliable, 100% waterproof backpack with lots of carrying versatility, look no further than Watershed Drybags backpacks. Each one has a variety of features to fit your stowage needs, from the perfect day pack to major hauler on long river expeditions, to everything in between. Not to mention they are perfect for car camping. 
Featuring an adjustable sternum strap and removable backpack straps, you can secure any load comfortably no matter how tightly packed your gear is packed. The straps are made using heavy-duty cordura ripstop nylon with a matte polyurethane finish, making water bead up and roll right off. If you're looking to take pressure off your back, the durable top lug handle comes in handy with heavier loads or shorter trips. 
When it comes to construction, our bags are as burly as it gets. The 840 denier color polyurethane (easy to clean and UV stable) with radio-frequency welded seams essentially makes our bags one continuous piece of material. We don't leave room for punctures, tears or seam splitting. On top of that, all of our bags feature our patented ZipDry Closure system that's airtight and acts even tighter under pressure. Think freezer bag technology with rugged, abrasion-resistant construction and materials. 
Let's dive into the full backpack lineup so you can find the right fit for all your Spring adventures and beyond. 
The Big Creek
Our smallest backpack offering doesn't cut corners on dependability and ease of carry. With all of the features listed above, the Big Creek is your trustiest bet for a solid daypack to store essential accessories and more. It's a wonderful pick for when you know you'll be fishing for the whole day. Fit extra clothing, snacks and more with its 24L storage size. 
The top compression strap is also useful for tying down an extra fishing pole, or collapsible kayak paddle. Or a baguette for a picnic in the park! 
"I've been using the Big Creek for about two years now. The reason I love it so much is because I can take it on fishing trips when I know I'm going to be out for more than 5 hours. I can pack lunch, beer, extra clothes and an extra rod just in case." – Katie Cahn, former Team Watershed Ambassador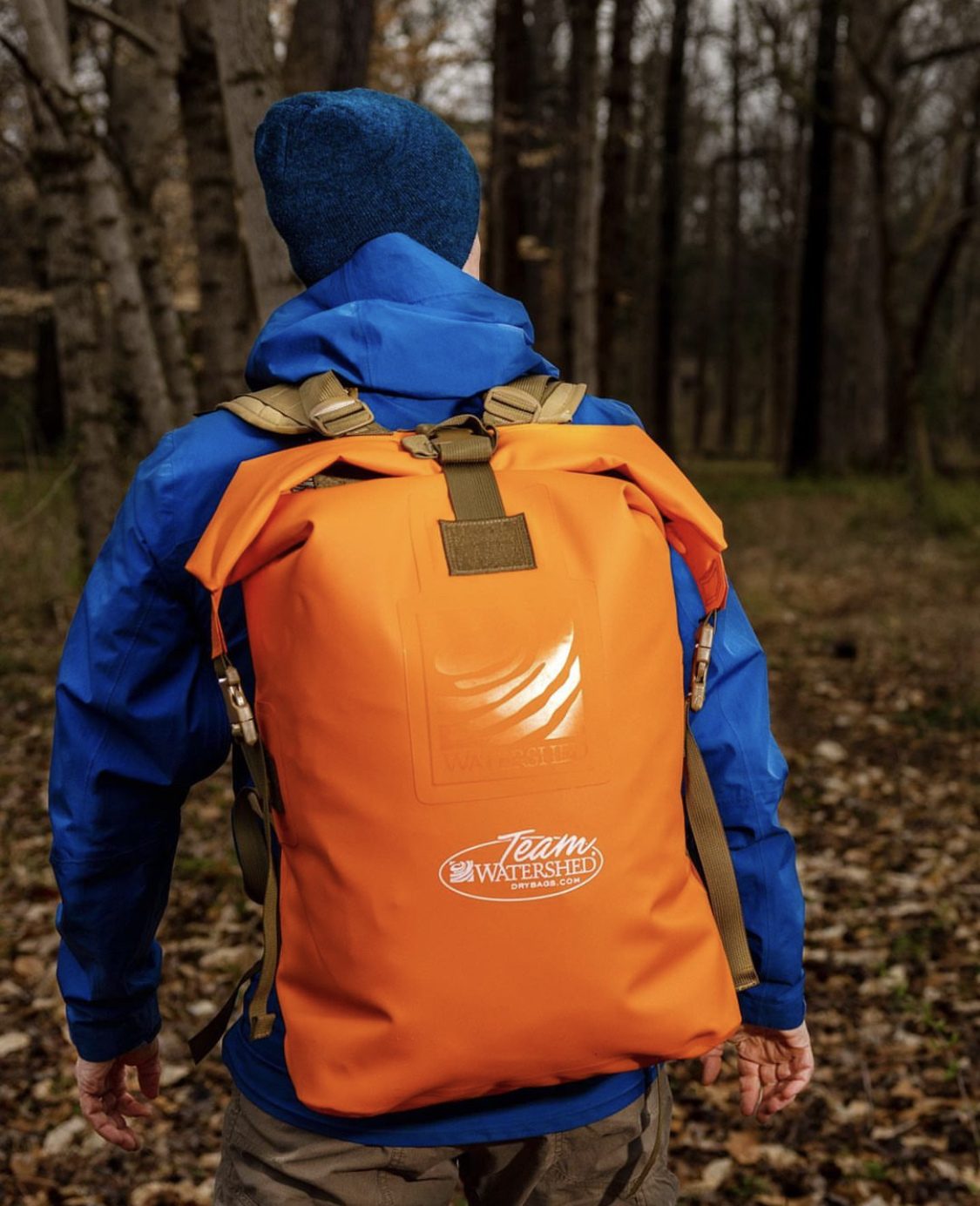 The Animas 
This is our most popular backpack style because it one ups the Big Creek in size but isn't too big to haul on the trail. The Animas comes in at 54L of storage, capable of fitting a one person tent, an ultralight sleeping pad and warm weather sleeping bag, plus a few additional accessories. It can also perfectly fit extra tackle boxes and extra clothing for fishing trips, or enough gear for two days on the river. 
Unlike the Big Creek, this bag also boasts a removable nylon waist belt for even more carrying customizability. 
"I am beyond satisfied with the Animas 40L backpack. I can count on it to keep my goods dry and no longer have to worry about the inside of my dry bags getting damp." – Sean Sewell, Editor at Engearment
The Westwater
The Westwater is our biggest and more spacious waterproof backpack, with 80L of storage space. This monstrous bag also features the removable nylon waist belt and can haul several days worth of gear, making it great for river tripping. With the amount of stuff you can fit into this powerhouse pack, that top lug handle will be seriously useful when traversing to and from camp. 
"I've been a professional whitewater guide for 12 years. Watershed bags are the only bags I purchase anymore for my job and my play. As I've started to downsize what I bring on commercial and private trips I am loving the large sizes of the backpack style bags. 10/10 would recommend :)" – Dagny Deutchman, verified owner
–
All Watershed Drybags are made in Asheville, NC, USA. See our full backpack line up here to find the right one for you!