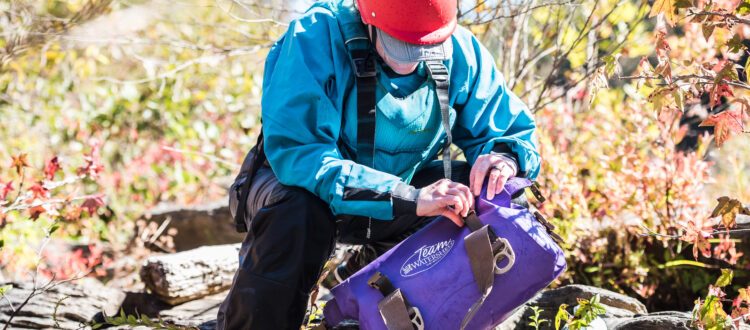 As we close out 2022, we're looking back on all of the year's epic outdoor adventures. From barreling Class V rapids, and wading waist-deep in rivers to paddling scenic lakes, we're so stoked you chose to bring us along the way. We're also stoked to celebrate this year's most popular drybags! Here are some of this year's top picks for Watershed Drybags and why folks love them.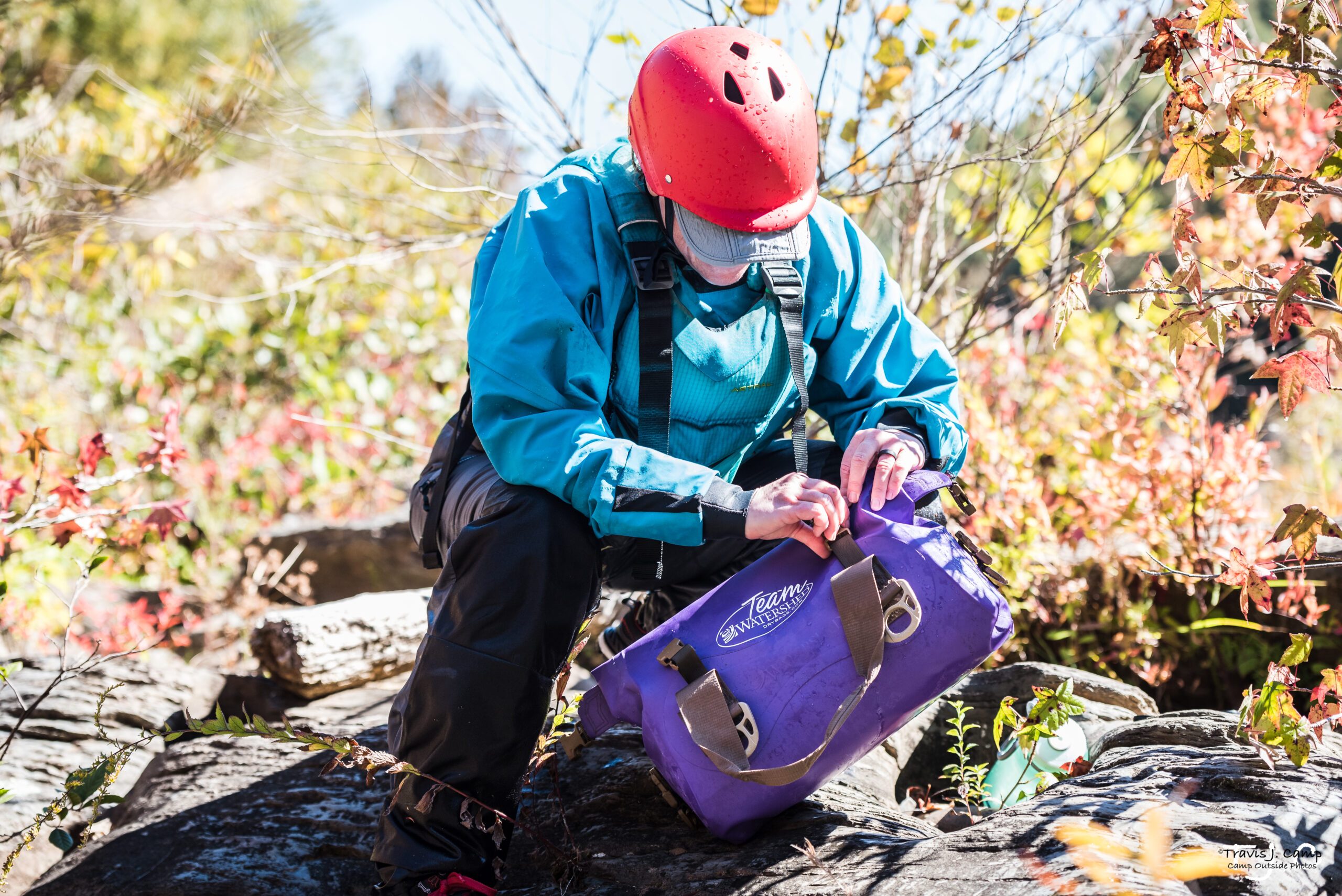 The Ocoee Duffel 
"In all honesty, most of my trips are just day ventures. The Ocoee is perfect for that. It fits on my lap in my kayak perfectly (or in the stern). It has just the right amount of space for my first aid kit, lunch/snacks, a layer or two and plenty of left-over room for little odds and ends. People talk about 5 essentials to kayak; I say it's 6! Always got to remember the Ocoee! Oh and it can fit a 12 pack ;)" – David Goff, Team Watershed 2022 
A crowd-favorite for whitewater kayakers, our Ocoee is the perfect size to fit below a kayak deck. Fitting all of the essentials in one compact package, you can rest assured knowing everything will remain safe and dry no matter how rough the rapids. 
That's thanks to our ZipDry closure technology, which functions like an ultra-grade freezer bag seal and only gets tighter under pressure. Our bags are also made with radio-frequency welded seams, making them essentially one continuous piece of material. Speaking of material, we now use an 840 Denier colored PU – twice as thick as before meaning our already nearly indestructible material just got burlier.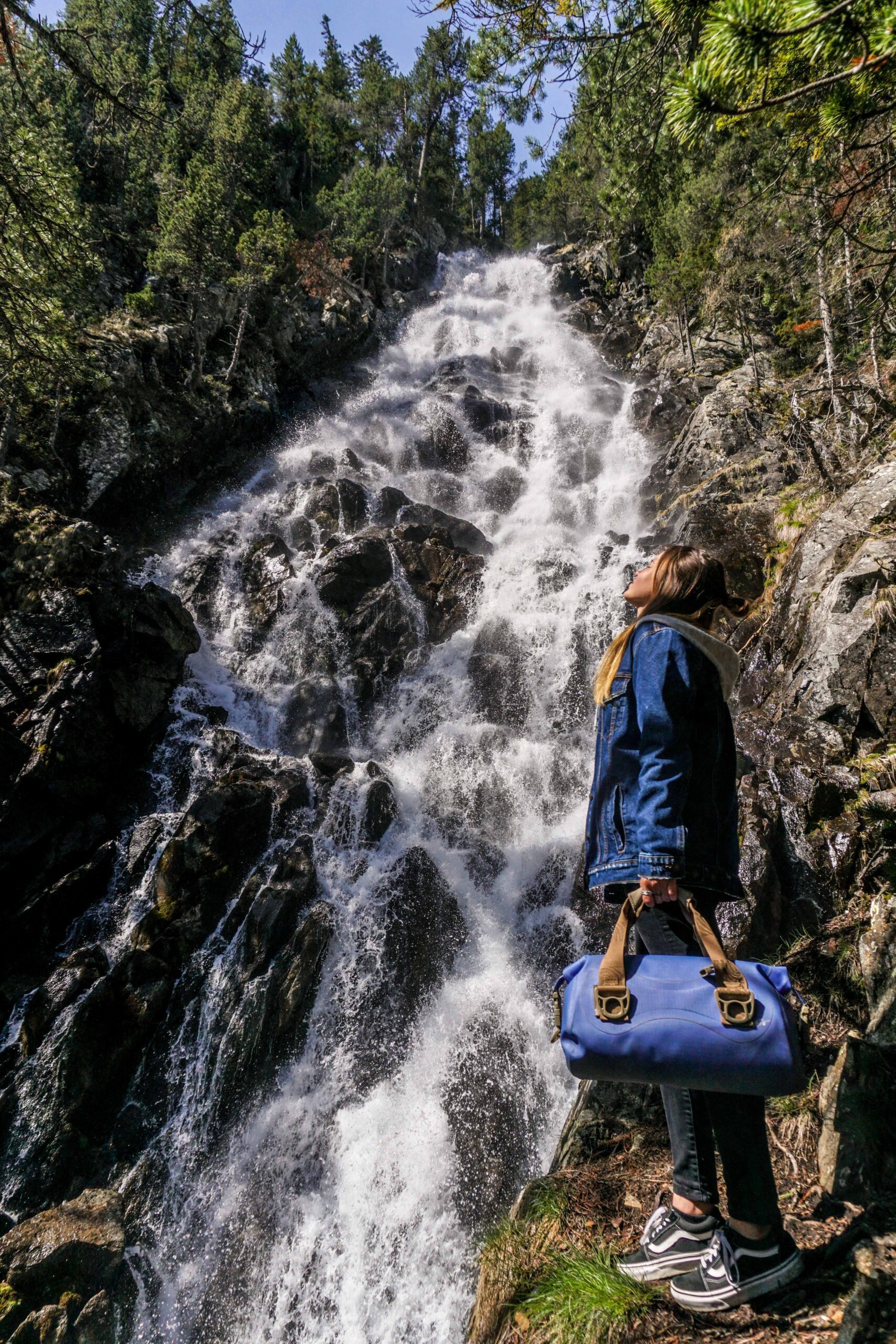 The Chattooga Duffel 
"The Chattooga is my take-everywhere bag. I used it as my jump bag on the Great Lakes to store first aid, flares, radio, batteries, etc. It can be taken anywhere with multiple sets of dry clothes for myself and a partner or customer with room to spare. Great for a day of fishing, boating, hunting, camping, and a day on the river. I even keep it in my truck when I'm not on an adventure, and am always ready for anything Mother Nature brings." – Dustin Carneal, Team Watershed 2022
The larger sibling to our Ocoee Duffel, the Chattooga takes everything the Ocoee has to offer and ups the sizing. This allows it quite a bit of versatility, still fitting nicely below a kayak deck while being sizable enough to function as something like a blind bag for waterfowl hunting. 
If the Ocoee is too small but you aren't looking for something to store gear for multiple days, the Chattooga is the pick for you.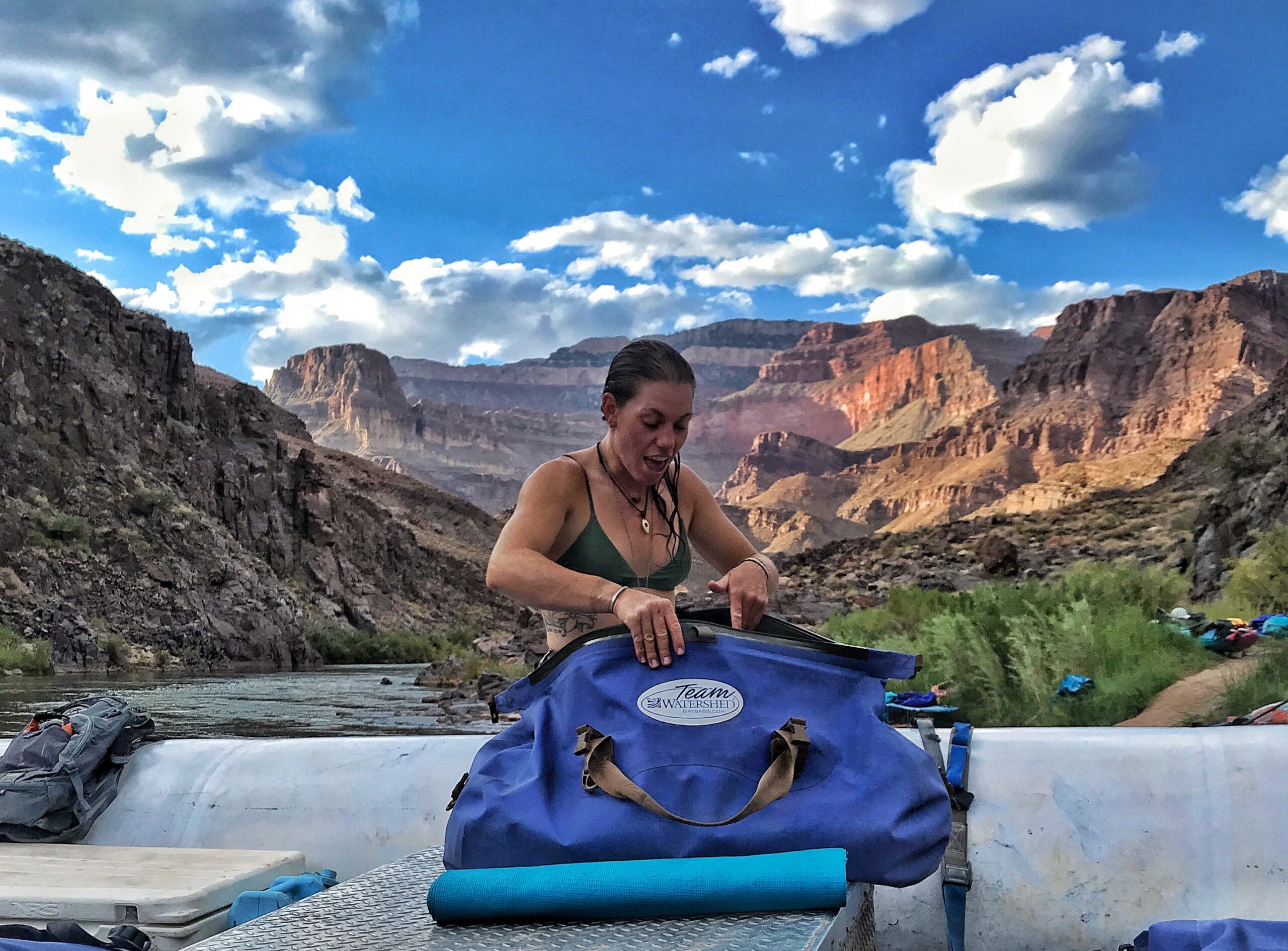 The Colorado Duffel 
"There's no better way to relax than jumping in a raft for a week. That's why the Colorado bag is my go to. Able to fit all my gear, and just focus on making memories on the river with friends." – Heather Walser, Team Watershed 2022
We have to agree with Heather on that one. No bag has got your back on the river better than the Colorado – named after the esteemed river tripping river. It's a hit with rafting guides across the globe for a reason, easily carrying enough gear for one person on a multi-day expedition. On a group trip, use it to store food, campsite equipment or other miscellaneous paddle gear. 
– 
While the duffels are popular allstars from our lineup of drybags, every single model is adventure-ready and built for whatever Mother Nature throws your way. We've got some seriously exciting updates to share with you all in 2023, and can't thank you enough for being along with us on the ride.