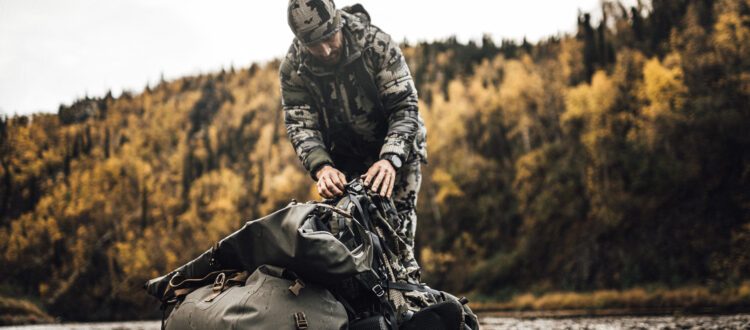 How to Get Started with Duck Hunting
As we edge into late fall, duck hunting season is about halfway through. In most parts of the U.S., duck season can extend through January, and winter is still a time of year with ripe opportunities. If you've never hunted duck before but have wanted to try, you've still got plenty of time this season.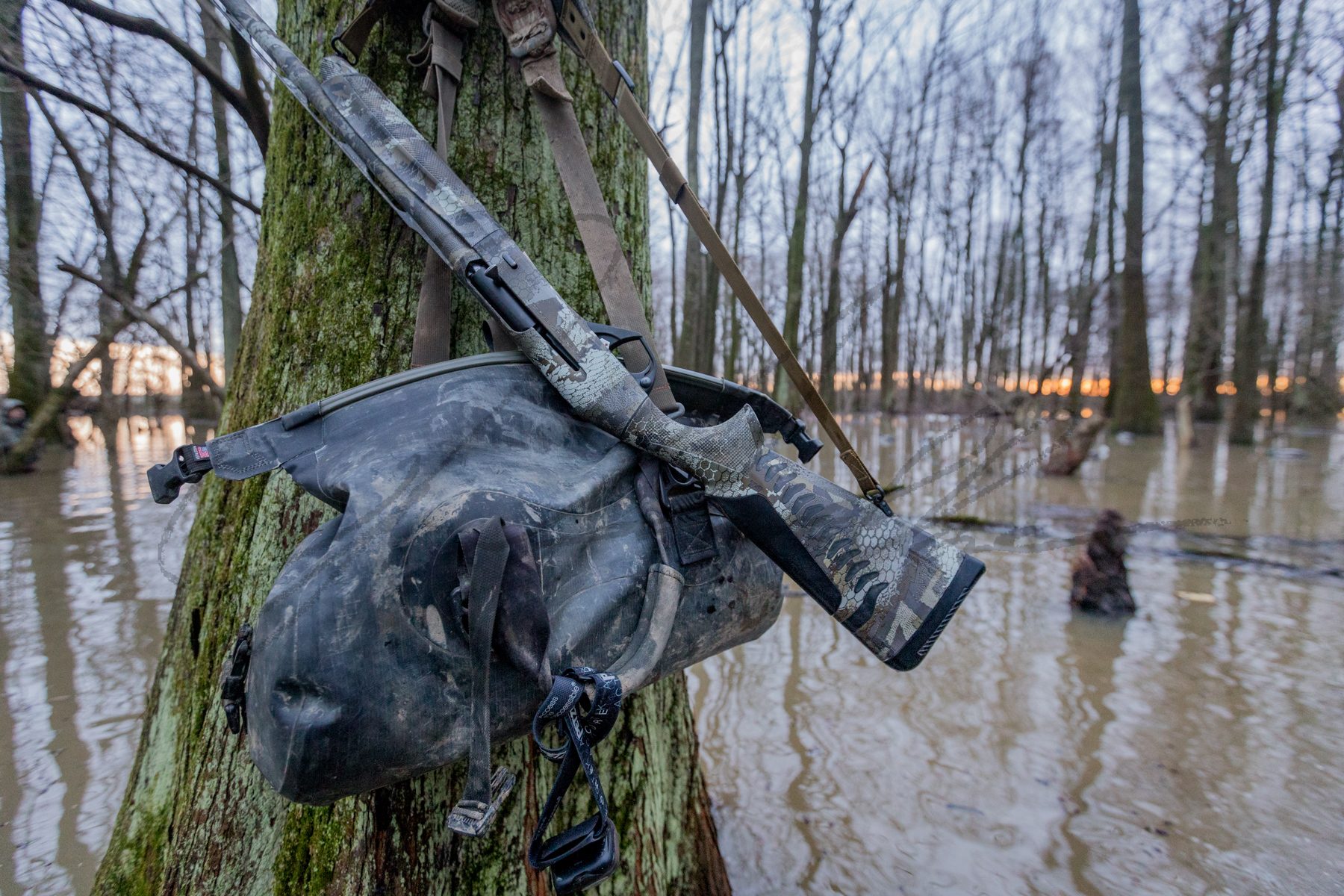 Getting Started
Hunting is a profession and hobby with a success rate that's staked on multiple factors out of your control. If you don't approach every hunt with the proper knowledge and experience, it won't be a learning experience. It's important that your first hunt is with a seasoned hunter or professional, somebody to guide you through every step of the way, and can help you find your footing out in the marsh. Prior to that, we recommend taking a hunter's safety course. This is how you get your license, know what gear to buy, learn to identify different species of duck as well as get educated on federal and state game laws. On top of that, you'll learn about the fragile craft of scouting, calling, setting decoys and the right time to shoot.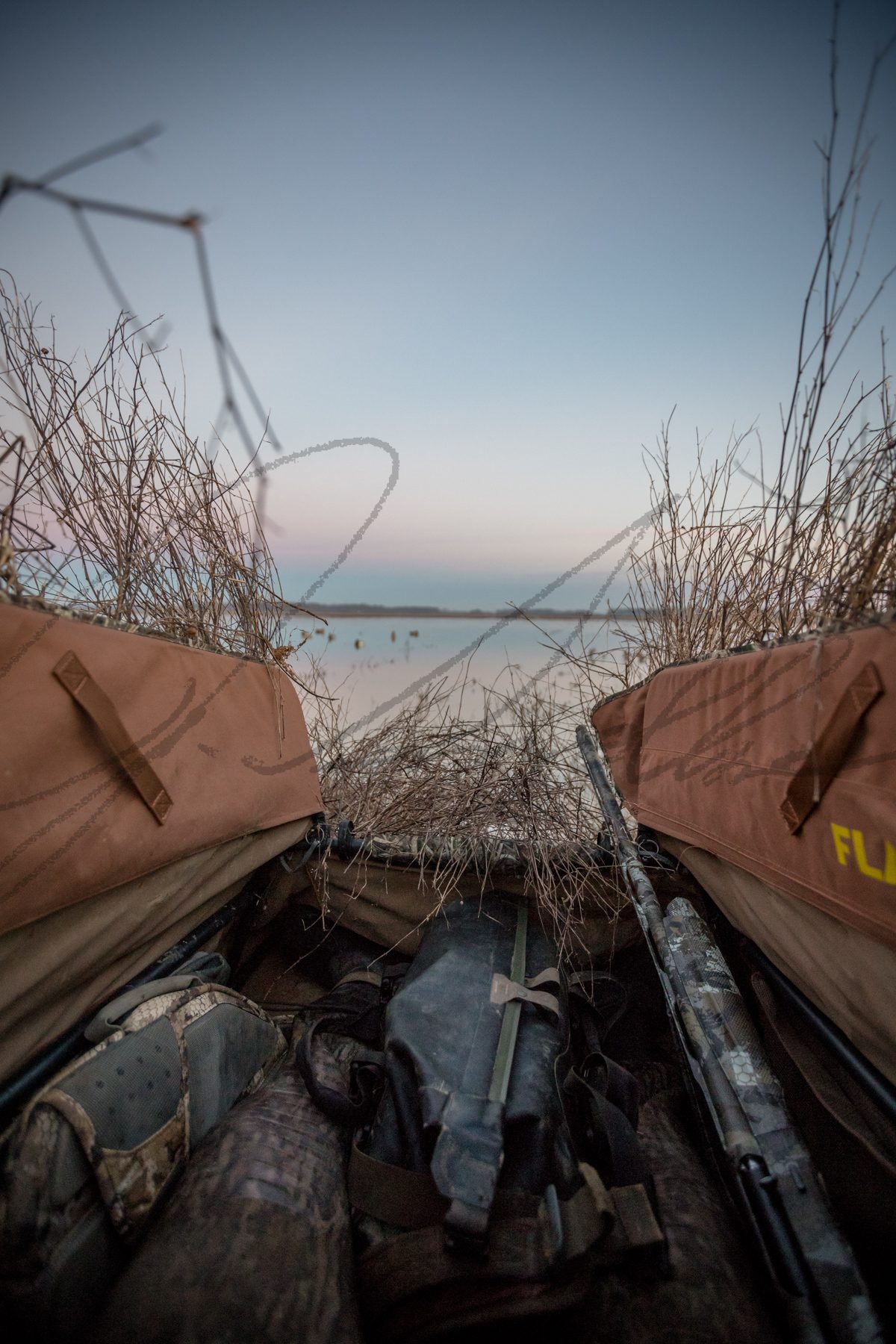 Where to Hunt
Between public and private lands or guided hunts, it all depends on how much money you're willing to shell out for the experience. Guided hunts can cost upwards of a grand per day, but can start in the low $100s or $200s. Hunting on public lands is more economic, but because of that, there's far more competition and your chances of success are far lower. That said, it's a great starting place for beginners to find their footing and learn how to approach each volley. 
Leasing a hunting spot isn't such a bad deal if you and a group of other hunters all chip in, but can still run upwards of $20,000. If you're new to the sport and don't have a lot of friends who are experienced, this isn't probably the best option for you. It also forces you to stick to one location all season. 
Paying trespass fees can run your group over $1,000 for a day, but allows you to see more variety in hunting grounds if you ask around. It can also lead to a good relationship with landowners, with the potential for gaining exclusive hunting rights. 
If all else fails, you always have the option of asking landowners for permission to hunt on their land. Worst case scenario, they say no or ask you to pay a trespassing fee. This is where networking and relationship building comes in real handy. Know any farmers? Maybe a friend who does? Always remember to be respectful, thank them for their time if they decline, and treat their property like it were your own if they grant you access.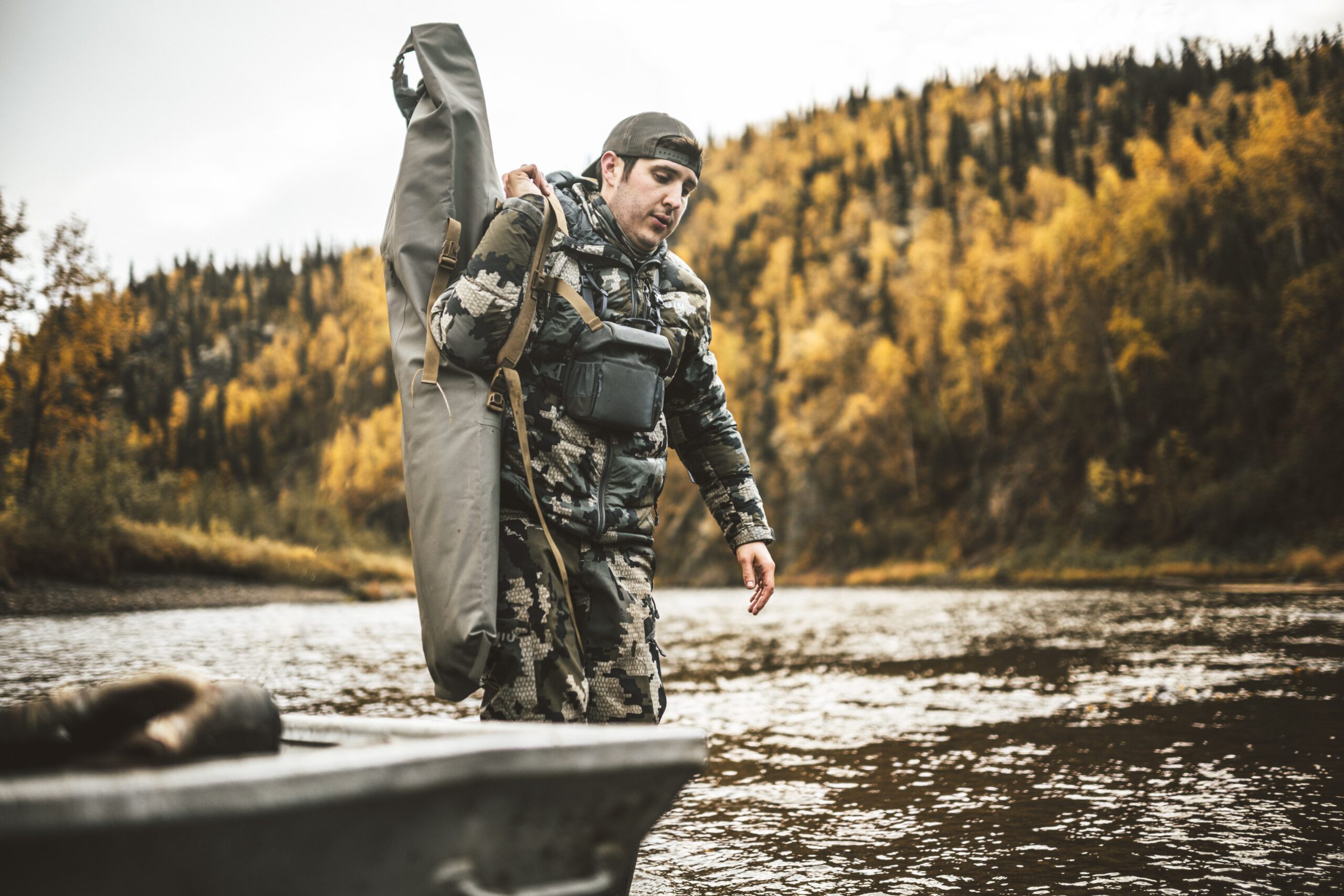 Scouting Basics
Scouting is one of the most important parts of learning to duck hunt. Learning their morning behavioral patterns is the key predictor of success. Handfuls of ducks will roost in smaller waters, but most will congregate larger bodies of water overnight. When they fly out to feed in the early morning and evening, this is your opportunity to start tracking and scouting. 
Earlier in the fall, most species will be near flooded fields or moist soil, where they're likely to find bugs to eat. Later in the season and closer to this time of year, any open water is a safe bet as there are more plentiful food options for the ducks. However, they still love to hit fields because they're usually ripe with grains to feed on. Hunting under their flightline is a great bet, and always make sure to get as close as possible. It's okay if you can't get to the main area where they're feeding, so long as you have a sightline of opportunity. 
The Gear
Your first thought may be to cut down weight when you have to trudge through the marsh, but you never want to forget the necessities and other odds and ends. Let's start with clothing – bonus points for being camo! You can opt for white if you're going in heavy snowfall, but that just means trying to bulk up on layers and extra warmth amenities. 
Clothing
Waterproof boots

Insulated pants or overalls

Beanie/hat

Face mask for additional warmth and visibility

Ear muffs

Long underwear, preferably thermal

Hand warmers 

Neck gaiter
Packing Gear & Accessories
Blind bag 

Ammo supply 

Calls (mouth calls, double-reed duck calls, electronic caller, etc) 

Decoys and accessories like your bag, weights, anchors gaff hook and cord

Gun bag

Binoculars 

First Aid 

Repair kit

Food and beverage (in a thermos)

Sunglasses for visibility 

Compass or GPS

Knife and sharpener

Flashlight
When it comes to your blind bag, look no further than our very own Chattooga Duffel. A popular pick among waterfowl experts, it's a versatile bag that's the perfect size for a wide range of uses. If you're looking for the same rugged durability and dependability, our Ocoee Duffel is the Chattooga's slightly smaller sibling. Our ZipDry closure system acts like a freezer bag on steroids and gets tighter under pressure. 
For your gun bags, see our lineup of waterproof gun cases and weapon bags. The Wetland™ Shotgun Case features the same ZipDry closure system that will truly keep your weapon bone dry and guarantees flotation should you drop it. 
–
Duck hunting is a complicated sport that requires a lot of patience, investment, time and expertise. While there are a lot of tactics and techniques we didn't mention, we hope to spark an interest in those who've never tried it, or act as a starting resource for getting newcomers' feet wet. Pun intended!