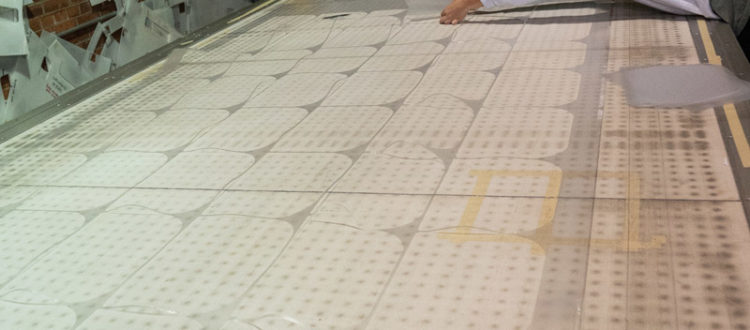 Community Matters – Our Response to COVID-19
Today the needs of our community are different from before.
Last week, our industry partners Kitsbow and Industry Nine got in touch seeking help. Like many in this area, they wanted to find a way to help our nation's battle of COVID-19, and saw a way they could put their manufacturing expertise to good use – in producing PPE gear, like Face Shields. To ramp up production from a couple of thousand a day, to our goal of 1,000,000 a month, they asked if Watershed and Oowee Products could assist. So, since Wednesday, March 25, we've pivoted our manufacturing capabilities to switch from cutting patterns for our bags, to cutting clear polycarbonate for reusable, protective medical face shields.
The shields will be distributed regionally and nationally to medical professionals and first responders and began shipping on Saturday (March 28).  You can see more at:  https://www.kitsbow.com/collections/medical.
Thank you to all our Watershed fam during this crazy time! If you know of any other entity looking for cutting and sewing to help make protective equipment in this time – let us know. We are happy to help. Please like and share as much as possible so we can get the necessary supplies to all the need it!