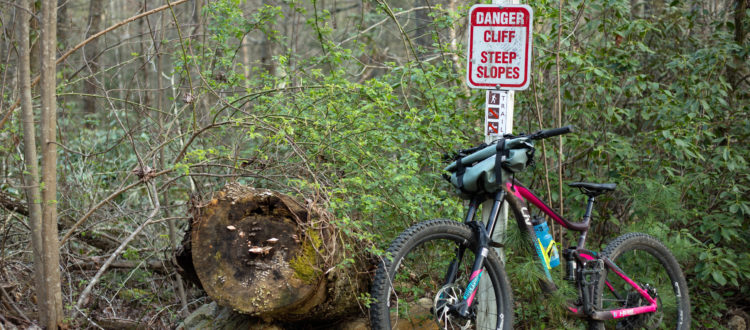 10 Essentials for National Bike Month
May is National Bike Month! Bike month aims to encourage others to hop on that bike and ride whether it be to work, to the mountains or to the local corner store. Established in 1956, National Bike Month events are held across the Nation which helps spread awareness about not only the health benefits of riding your bike more, but how it can help our planet as well. Celebrate bike month safely and be sure to remember these 10 essentials before hitting the roadways!
1) Sunglasses
Sunglasses are dependent on where you live and what season you are riding in. These are always good to have as weather changes quickly and you don't want to be blinded while rounding a sharp curb (or ever for that matter!). Places like Portland, OR you may prefer glasses to shield some diagonal rain fall while in other places such as Denver, CO you may want them to shield that blinding sun! Lightweight and easy to keep in your bike bag for when needed!
2) GPS
Some bikes already come with a GPS device built into the bike while other cyclists may purchase a separate device to attach between the handle bars. Another option is to simply use your phone and have a holder to hold your device in place as you ride. It is important to have the light on your phone turned up when you do this, so you can easily see through any glares.
3) Hat
A hat is a great accessory to have in any weather. In sunshine or rain a hat can be an extra barrier between you and the elements. A bike visor is also a great option to go underneath the helmet! Take extra caution in the colder months as it may not be chilly on your front stoop but going at top speed down a hill can be another story!
4) Bike Pump
If you are a frequent cyclist, you know bike tires don't stay inflated forever despite our best intentions. Make a habit of checking your tire pressure before you start your journey can be a great way to ingrain this practice into your routine. For extra caution pack a small bike pump in case the trail has a surprise in store! Mini-pumps are great to add to any bike bag, lightweight and will have you pedaling with ease knowing you have a quick fix with you!
5) Bike Shoes
Not sure if there is a difference between your balled-up tennis shoes in your closet or a pair of cycling shoes? You guessed it, there is, and they can make a worlds difference!
FACT: You can lose half the power that you could gain from wearing cycling shoes!
Go further and stay focused on the important parts of the ride like looking out for cars and heading in the correct direction!
6) Watershed Drybag
Protect your beloved gear from the elements with a handy Watershed Drybag. These guys are BASICALLY bullet proof and can handle any weather that comes your way. The McKenzie handlebar bag has a quick and easy mounting system to easily clip on any bike for a day or multi-day trip. Drybags are a great option to hold your gear, especially in the summer months when a rain storm can pop up out of nowhere.
7) All the Water
Hydration, hydration, hydration! Even if you only plan on an hour trip it can be hotter than expected, you could get lost (hopefully not but a possibility!), or you could just need some extra aqua that day. Always pack more than expected and carry a hydration pack to easily sip while you bike.
8) Protein Snacks
Exercise requires nourishing that brain power! Keeping a protein bar or some energy gels on a waist pouch or in your drybag can be a quick and easy way to snack on the go. Also, a great option if you bike to work in the morning and you don't have time to cook up that eggs benedict!
Cliff bars, KIND bars, GoMacro, Luna and Pure Protein are some great options!
9) Repair Kit
Hiking back to the car with a broken bike in tow is never a fun way to end an outing. Be prepared with a simple bike repair kit and stow away in your bike bag for an easy out of the way option. Everything from tire repair, to spare parts to patch kits, know your bike and be ready for any situation.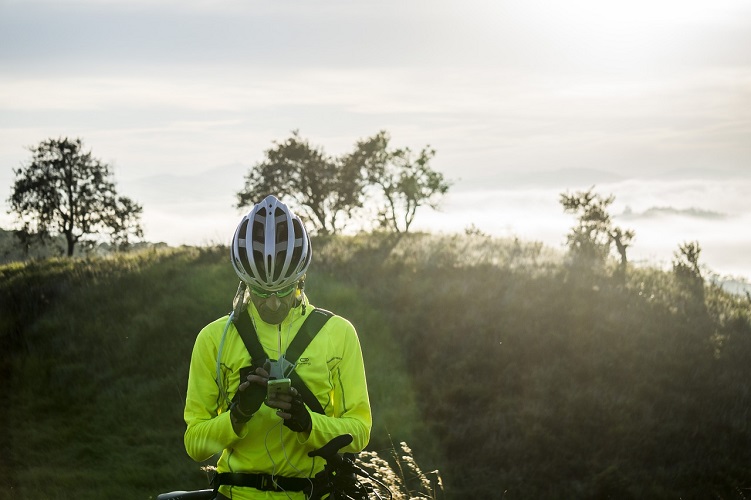 10) Helmet
Last but of course not least, never leave without your helmet! Just like driving with your seat belt, turn this into a habit and keep your helmet right next to where you store your bike. Simple!
Get out there and enjoy Bike Month!