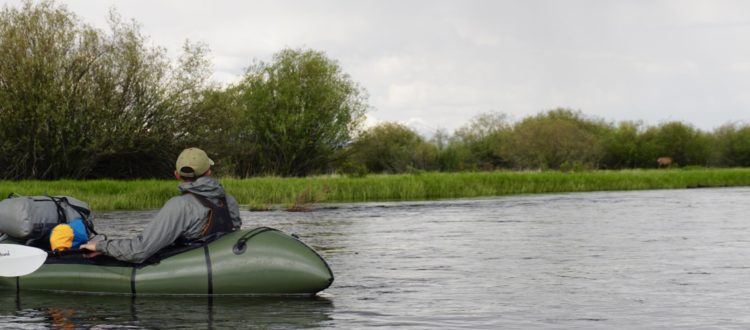 By Tara Kramer,
We wake in the fog in our solo tent, the two of us tucked together. Under one sleeping bag, sticking to the damp nylon walls, on two three-quarter length Thermarests. It's wet in this valley. It's the first of the month and late spring, or early summer, but it's still fresh and green and cool. After an evening rain and cool night, the creek runs high, fills the valley with this light mist, saturating the air.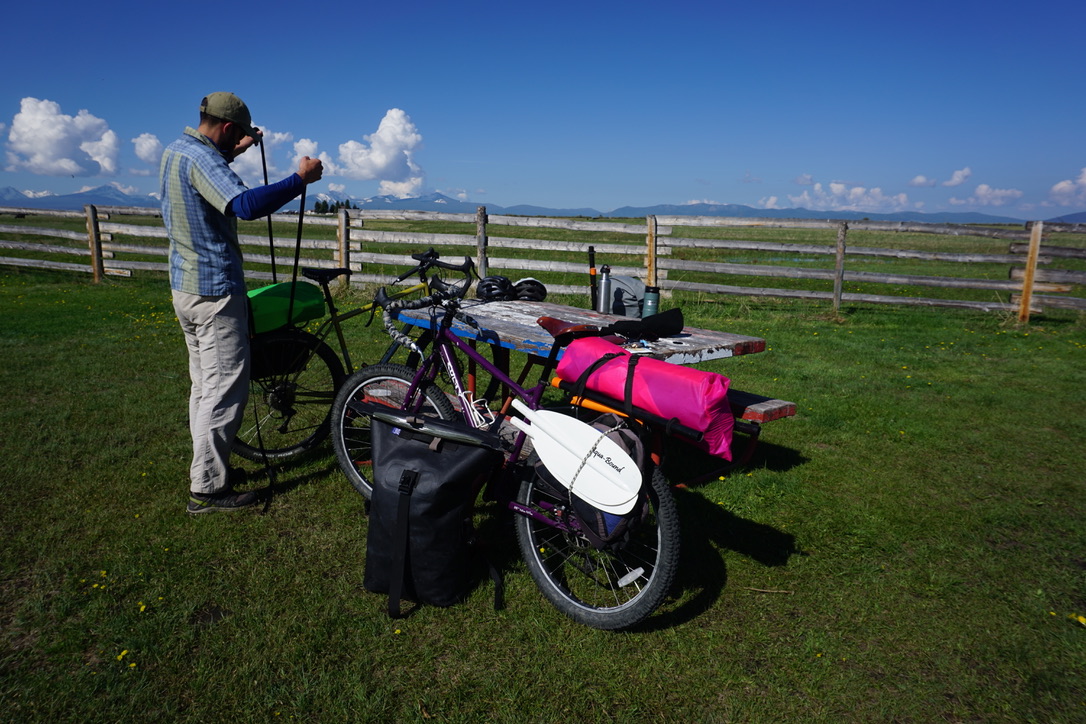 We bought cheap chuck eyes for a few dollars and a bag of greens, made our decisions last minute, and then arrived late. Nearly in the dark, we turned onto BLM land and passed the town's cemetery tucked in the pines, the pullouts of oversized fifth wheels and four wheelers, and the drift boats and mountain tents and fly rods that followed. Then as the valley narrowed and the hillsides rose, we stopped at a grassy clearing, a too big fire pit, below a talus fiel
We found dry branches under the trees, collected mostly charred logs, and lit a small hot fire. With no grate or skewers or cast iron, I buried two flat schist rocks in the coals. For grilling. We drank wine, seared steaks, ate greens from the bag, and kneeled in the gravel, as I do, just watching flames.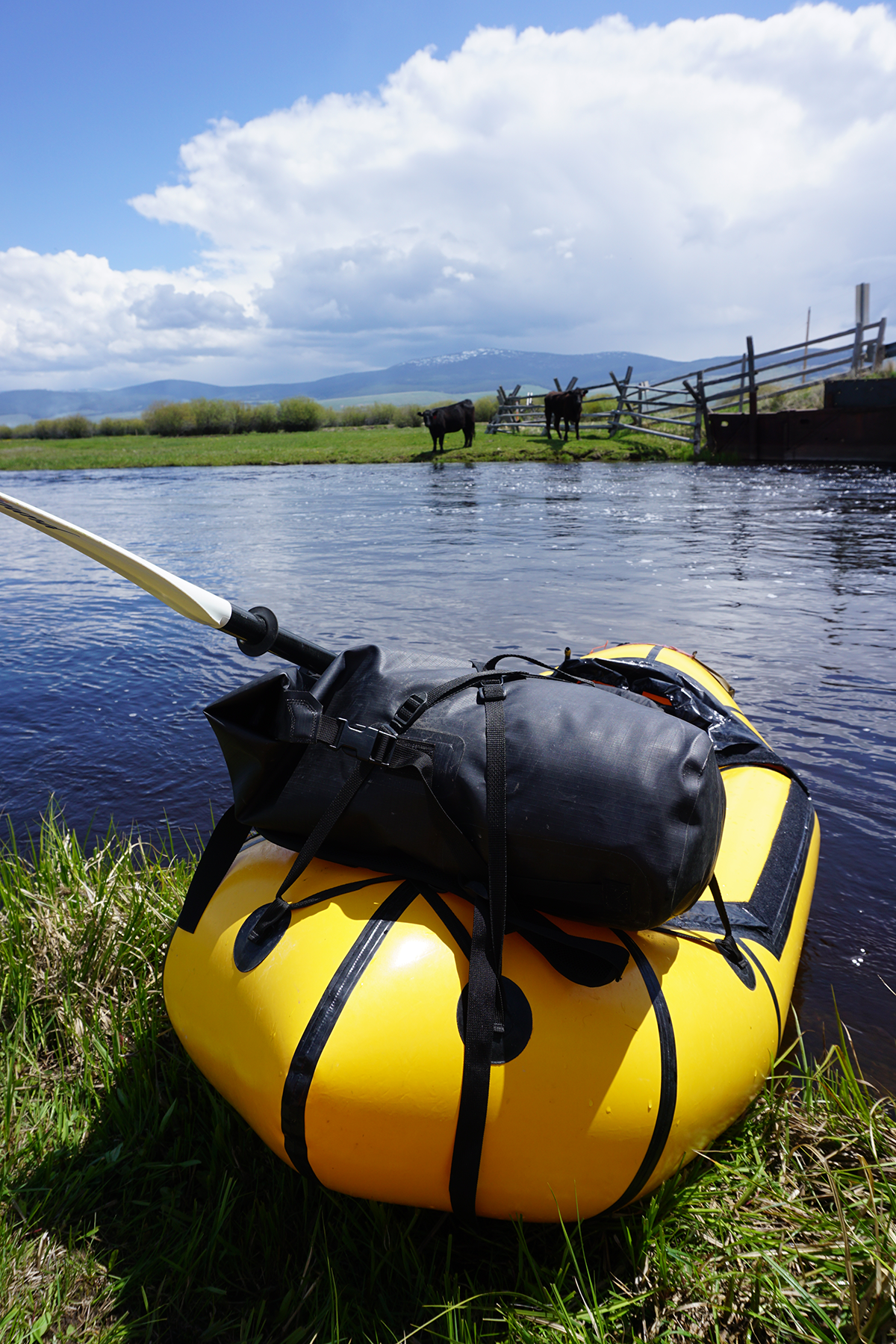 I'll take this any night, any late night, any busting away at the end of long hours that are empty and rushed. I'll take this. I'll pack our boats quickly, counting paddle blades and PFDs, bike helmets and a padlock, double checking for an inflation bag and a headlamp. This kind of hurry is worth the frantic. I protect this fire, this simple food and the hope for what will come tomorrow, on the water. 
Out of the tent, there's morning coffee thick from the Bialetti, scrambled eggs and a split apricot. We drive out into the sunshine and wind up the river for hours until we launch where it's tiny and high and twisting between cows and willows. It's hot. There are long miles below us.
We paddle through oxbows, come across a few elk, a moose and her calf, a young bull moose, and then two more busting through the thickness. Turn after turn there are pairs of widgeons and mallard drakes. An angry sandhill crane hovers onto our boats, its deep call cracking loudly to protect a nest. It rains. We cross fences, eye fences that parallel the banks, and take turns holding up fences. We portage a low head dam and eat cold chicken sausages and a can of sardines. 
It's quiet in these turns. The stillness spreads in the spaces where barbed wire and a startled otter pass quickly by. On the water I weave together the marks of these ranchers and the wildness, the vast skies and the herons that cut them. And when, hours later, we paddle onto the community campground with its tidy enclosed shelter and patriotic picnic tables, the connection is sharp. These families and this place overlap. In wildness and the rural, amidst the public and the private, between water and land.
We dry our sleeves and feet in the last of the sunshine and unfold our Thermarests from the decks of our packrafts. We set camp in the neatly mowed lawn, then walk three blocks to town, to an almost empty bar, for burgers, fried chicken gizzards, and a chat with the waitress who convinces us with rhubarb crunch. It's early season, and the streets are nearly silent. A blue haze falls in the wide valley as we walk west to camp under diving swarming swallows.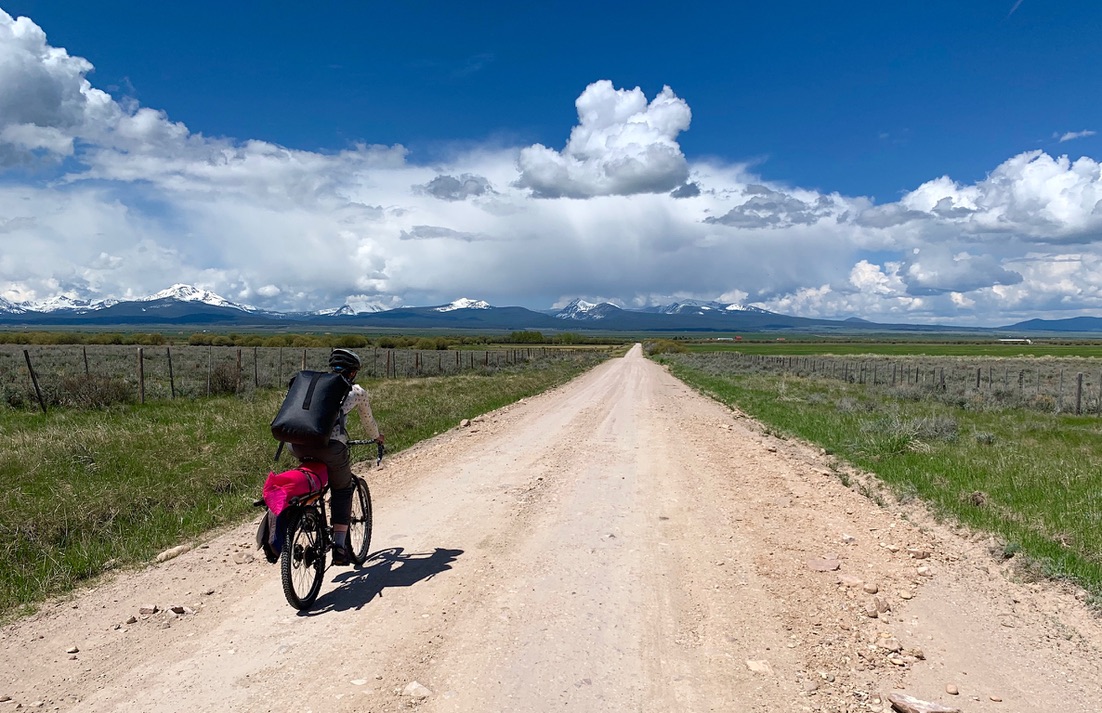 I'd continue on if I could. I'd find more miles to pedal, to new fragments of water, between bridges and trailheads. But today we just return, on heavy bikes, to the bridge where we began.