5 Awesome Campsites on the Water
There are so many joys to camping. With the star-lit sky, early morning birds, campfire smells and good times with friends the only way to top all of that is to also be on the water! We don't know about you – but we love the sound of rushing water way better than pure silence. Check out some of the relaxing vibes at these campgrounds.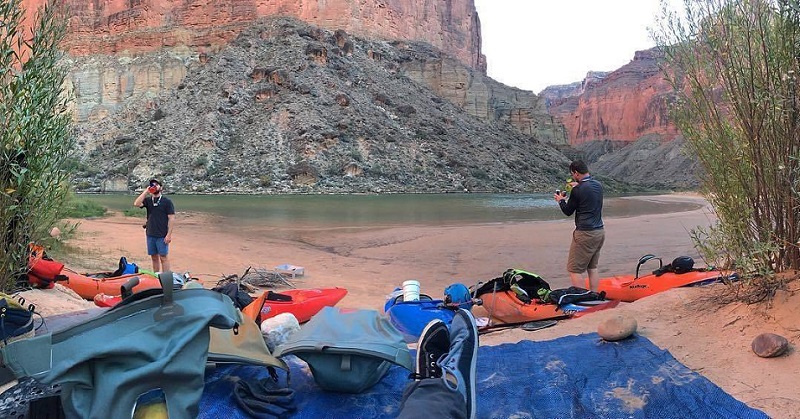 Instagram Credit 📸 @andrewhiltbrand
1) White Oak Boat-in Campground, Kentucky
Sitting on the banks of the Laurel River Lake in the Daniel Boone National Forest you will find nothing but clean, clear and cool water welcoming you. The lake features 5,600 acres of clear, deep water and nearly 200 miles of tree-lined shore. This area offers some of the cleanest water in Kentucky and some great secluded boat-in options for all paddlers out there! Make your reservation here.
2) Adirondack Lakes Island Camping, New York
The best part about owning a kayak/raft/paddle board? Trekking out to the secluded campsites others can't get too! There is no better way to camp then surrounded by water away from the main kid-filled campsites. Among Upstate New York's Adirondack Mountains lies an intricate network of freshwater lakes of all sizes, and within many of those, you'll find some secluded islands waiting to be explored. The Saranac Lakes in particular offer hundreds of islands within three pristine lakes. With around 87 campsites you will have plenty of opportunities to observe nature, with many reachable strictly by kayak or canoe.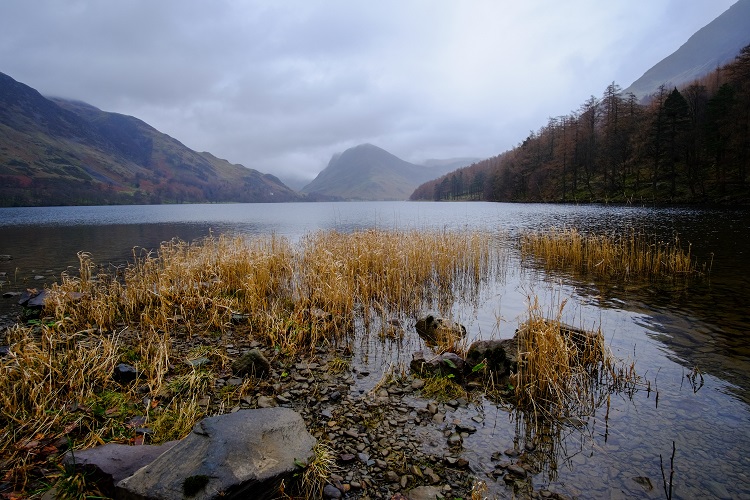 Photo Credit by Kris Remels
3) White River Campground, Washington State
If you are looking for some wet grounds and flowing rivers, Washington State has it all. As the name suggests this campground is perfect for kayakers, fishermen and backpackers alike. White River Campground, located within Mount Rainier National Park, provides tranquil campsites crisscrossed with babbling streams filled with salmon and trout. With 112 campsites to pick from and an elevation of 4,269 feet bring your furry friend and settle in for the weekend. As always check out the rules before you go and book early as the area does fill up come summertime!
4) Hot Springs Campground, North Carolina
Hot Springs, North Carolina is best known as a thru-hike destination on the Appalachian Trail. In addition to being known as a sweet spot to catch a brew and a slice of pizza, the French Broad River makes for a great spot to get out your swim trunks and set up the tent. Not only can you enjoy the day in the water right next to your camping spot but true to the town's name there are also Hot Springs just a short 5-minute walk from the campsite. Don't forget to pack the bug spray and sunscreen and enjoy these family-friendly facilities!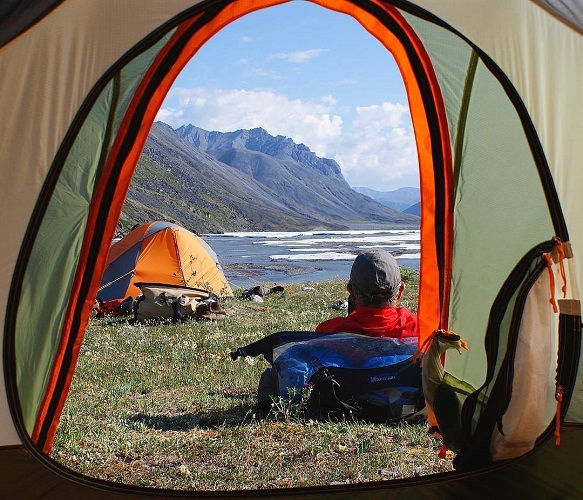 Instagram Credit 📷 @the_guy_torre
5) High Falls State Park, Georgia
If you are in the south, you know the summer can be brutal. With temperatures soaring into the 90s plus the unforgiving humidity, camping by the water is almost a must. High Falls State Park includes a 650 Acre Lake and has many camping options to choose from including: 6 Yurts, 107 Tent, Trailer & RV Campsites, 1 Paddle-In Primitive Campsite (sleeps 25), 1 Group Shelter (seats 125) and 5 Picnic Shelters. The best in our opinion? Pack up your gear and get the paddles ready for a 30-minute journey across the waters to your exclusive campsite. The campsite sits on a peninsula on the northwestern edge of the lake and is far removed from the rest of the park. Spread out and enjoy!
When it comes to packing – don't forget the Chattooga, the 100% waterproof drybag. It will be your new go-to bag for camping, paddling, and really any fun activity you can think of where it may rain or water is involved. Paddle to your secluded campsite with a bag big enough for all your gear!