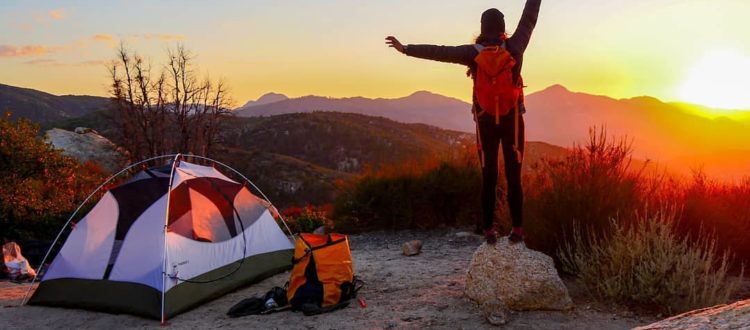 Inspirational Tips to Keep You Moving into 2019
Winter is coming! We know the colder months can make you want to crawl into a bawl on the couch and binge watch Netflix, we feel you. With shorter days and sunsets as early as 4:30 it can be hard to clock the adventure hours you may be craving. Keeping up that motivation and workout routine is a must for a smooth transition back into the spring. Don't get stuck in the slush of winter and stay fit with some of these suggestions.
1) Yoga
Don't knock it till you try it! Warm yoga on a blistering cold day can be a heaven send. Sweat out all your stresses from the day and keep your muscles strong with a fast-moving yoga class. Find a yoga studio near you and give it a try! A lot of studios will offer a free week or a deep discount for your first month. Check on social media and the web to find a good deal near you. Make sure to find a yoga studio that fits your needs whether it be a Yin focus or a more upbeat fitness class.
2) Boot Camp
Working out with a group is a great idea in the colder months. When you are heading home from work in the dark it can be a real struggle to leave the cozy house for the gym. Working out with a boot camp class or signing up for a few months of training can be a great exercise to keep a schedule. The hard work will pay off when you are winning all those races come spring time!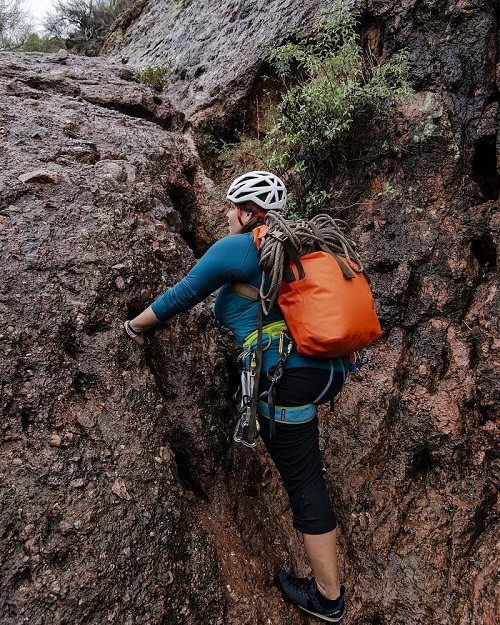 Photo by @danniekeil
Want to REALLY step up your game? If you are an avid backpacker, or really any outdoor sport, you know running on a treadmill is nothing like what you encounter in the outdoors. Next time you head indoors for a workout add a couple pounds to a backpack and go running, rock climbing or hop on the Stairmaster for an extra push. Perhaps a couple jackets, water and a book in a Big Creek Backpack will do the trick! Trekking outside in the summer you are never without the essentials, so why train any differently?
3) Travel
If you have the time to do so, take a week or even just a weekend trip to escape the boring routine of home. If you like skiing or snowboarding escape to the mountains for a fantastic workout! Flying down the mountain is a lot harder than you may realize! Get moving in a new state and make new memories at the same time!
"Skiing is a dance, and the mountain always leads"
Photo by @wil.swim
4) Head outdoors
Sounds crazy? The cold weather is good for you in so many ways!
You burn more calories.
Your endurance performance increases.
Working out in the winter can help fight SAD (Seasonal Affective Disorder).
It's invigorating, exciting and energizing.
You'll get a dose of vitamin D
Of course, always remember to check the weather beforehand and make sure the temperature isn't anything too crazy (no frostbite necessary!). Layer up and make sure to hydrate. Just because it's cold outside doesn't mean you aren't sweating!
5) Strict Schedule
Stick to a schedule so you can maintain normalcy and track your goals. If you like to workout in the morning, bring a small heater into your room and turn it on while you get ready in the morning. A bit of heat in the room can help you get out of bed and get moving. Double check the alarm clock and make sure there is plenty of coffee in the house are all great tips!
6) Find a buddy
Find a buddy, any buddy! Okay, maybe not just anyone but a friend to workout with can make all the difference! Not only will it keep you honest but having someone to chat with in between sets can make the workout so much more enjoyable. If you don't have anyone you know join a meetup group, join a workout class at the gym to meet people or pick up a fun class. Meetup groups are a great — and free — way to meet new active people in your area. Plus, they usually join for a beer after any activity. Nothing wrong about that!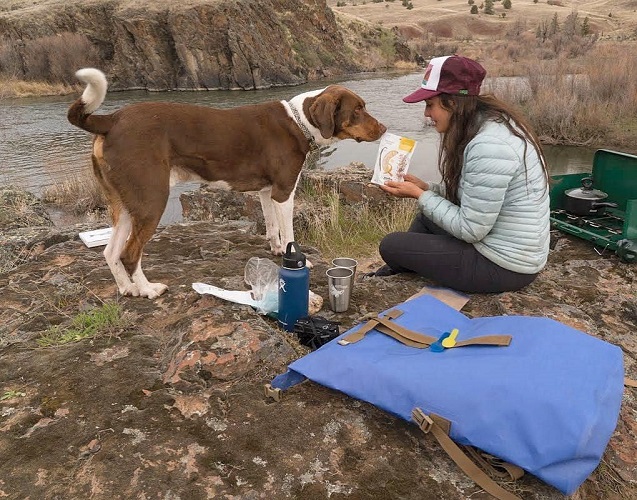 Photo by @jennahstillman
7) Keep up a healthy diet
With the colder winter weather come coughs, colds and the flu season and possibly winter weight gain. It's an important time to make sure you stay on top of your diet and keep yourself well nourished. Stick to fruits and veggies that are in season and always keep healthy snacks around for those cold night Netflix evenings.
"It's not about perfect. It's about effort. And when you bring that effort every single day, that's where transformation happens. That's how change occurs."