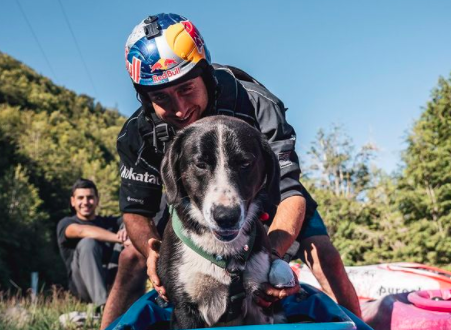 2021 Whitewater Highlights
Another year flies by like the unending roar of vicious ivory froth crashing and eroding at the earth beneath. Whether you're plummeting off a 30 foot fall into billowing foam below, or having a chill paddle along the river with friends and family – it's safe to say that memories were made. 
2021 has certainly been a memorable year for all things paddling, kayaking and whitewater. Each year, we love to look back at the biggest, brightest and most unique accomplishments amongst the strong, diverse and groundbreaking outdoor paddling community that just never ceases to amaze us. Here are some of the most noteworthy highlights of the year:
WHITEWATER AWARDS 2021 RIDERS OF THE YEAR
Female: Nouria Newman (France) 
Claiming her 5th consecutive Rider of the Year Title, Nouria Newman added four new first descents to her resumé, now totaling at 23 – one of which including the notorious Pakidaille in her home country. Her ambitious and outgoing paddling style doesn't just maintain itself in the water, but also in the new cultures and places she visits. It's this adventurous spirit that has earned her this title another year, and be sure you remember the name in 2022.
Male: Aniol Serrasolses (Spain)
Another consecutive title claimer for Rider of the Year, Aniol Serrasolses' downriver freestyle is unlike any other, redefining what's possible and breaking boundaries with new moves and tricks. One of his most insane feats has been double kickflipping off a waterfall on his first try, shadowing his impressive repertoire of Cobra Flips, Orbit Flips and Lincoln Loops off various other falls. Just watching him work is visually stunning and inspiring, and we think it'll be sometime before somebody knocks him off his throne. We're also very happy to say that Aniol is a huge fan of Watershed Drybags and can be seen using them in his adventures on social media!
WINNER OF THE GREEN RACE: DANE JACKSON
For those of you who don't know, the Green Race is a world-class whitewater creek race that takes place at the Green River Narrows in South Carolina. It attracts whitewater enthusiasts and racers from across the globe and is on its 26th year in 2021. Each year is an adrenaline spiking conquest that pits the best against the best, and brings together the global whitewater community through camaraderie and competition. 
This year, Dane Jackson has taken the cake once again, holding both the overall record (4:02) and shortboat record (4:24). It seems that nobody has yet been able to complete the race under the four minute mark, but Dane is dedicated to making it happen one day, just two seconds away from the record-breaking achievement. 
Check out footage of his winning run here
WORLD RECORD ATTEMPT
Back in April, one Michigan man – Jason Pientka, whitewater rafting guide at True North Outpost in Norway, MI – attempted to break the record for fastest solo kayak run through the Wisconsin River. 
The trek totals at 436 miles long from Lac Vieux Desert to the Mississippi River, including 26 dams he had to traverse on foot. Some of which being only a few hundred yards, while larger portages can span up to a mile long, all while carrying his 18-foot sea terrain kayak. 
Funds that were raised in support of his journey went towards Wasau Whitewater Park who helped organize river cleanups in the Wisconsin area.
Unfortunately, due to a rough stretch on his final day, he wasn't able to beat the record as he would've had to cover 63 miles in under 24 hours. Either way, it's quite the impressive feat and who knows, maybe himself or another bold adventurer will attempt the run and make history once more. 
SHOUTOUT TO OUR COMMUNITY:
We took to instagram to see if any of our followers had any stories that may have flown under the radar this year: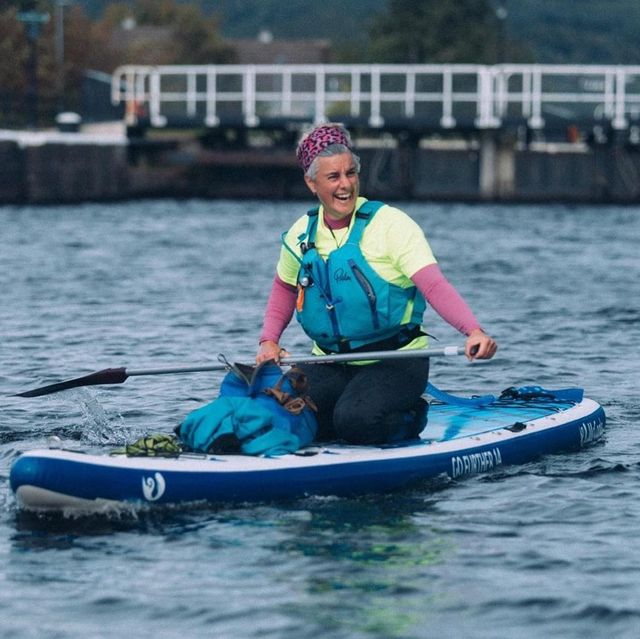 Via @sup_lass aka Caroline Dawson: "[I] smashed out Great Glen and came second in the LSUP category. 92km in just over 14 hours – all with my watershed bag strapped to the deck! I'll be starting my next adventure in early March, a circumnavigation of UK inland waterways – 862miles over 8 weeks. A mix of rivers and canals, following a route that goes back to 1934."
—
These are just a few of the stories in 2021 that made headlines, but we know there are so many more unsung heroes and crazy tales out there. When it comes to anything on the water, with or without our drybags, we want to hear your stories. 
It's these nutty anecdotes and events that remind us just how strong the global paddling family bond is, and how deep its history runs. When we see that our bags have the privilege of joining adventurers and thrill-seekers on all their wild rides, it brings a smile to our faces.