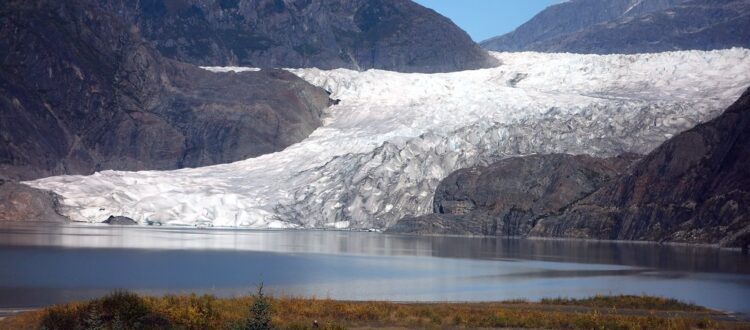 5 Stunning Places to Paddle During Winter
Spring may be around the corner, but we've still got a hearty stretch of cold weather to bear through before we can comfortably roll the sleeves up. That said, you know over here, we're all season paddlers. If you're in need of tips for how to go about paddling in cold and freezing temps, check out a previous blog of ours where we break it all down – found here! Once you're ready to brace the low temps and are in need of some ideas for where to go, you've come to the right place. From international beaches to local lakes and rivers, we've got you covered with the best places to paddle during winter.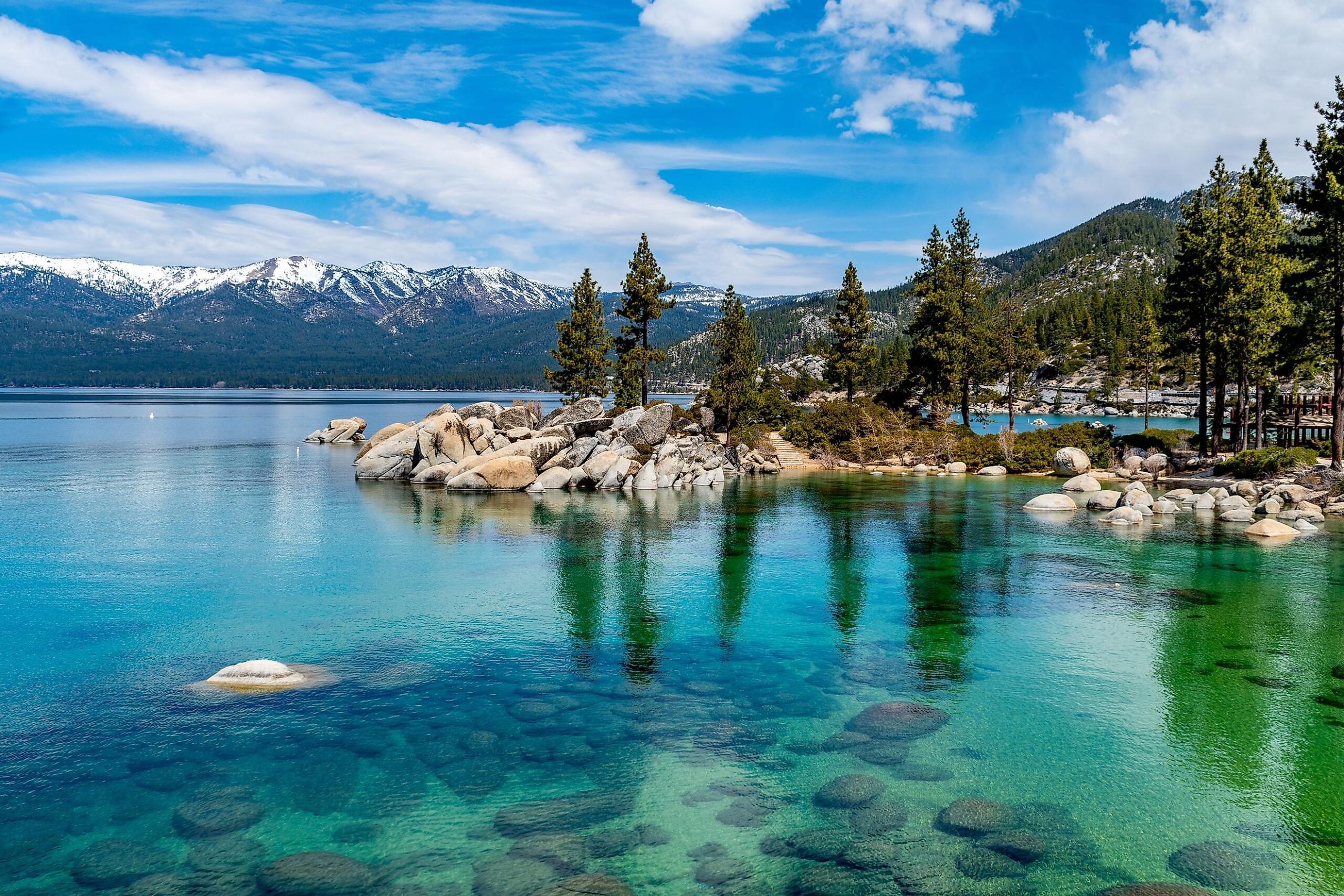 1. Lake Tahoe, CA
Despite its reputation as a sunny oasis, California actually does feature some stunning views of snow-capped mountains and icy forays. Found Northeast of Sacramento and San Francisco, Lake Tahoe is a beautiful lake with average winter temps around 30 degrees fahrenheit. The frosty Sierra Nevada mountains make for some seriously captivating sights and a serene paddling experience you surely won't forget. 
About 12 miles long, it'd take the average paddler around four hours to fully traverse the lake's breadth. Seasoned paddlers could shave off an hour or so by kicking it into full gear, getting up close and personal with the mountains during sunrise and sunset. Though, sunrise is arguable the best time to get a view, with the picturesque red beams bouncing off of the white tips. 
You truly get the best of both worlds, soaking up that California sunshine while being surrounded by a winter wonderland. Inquire about boat rentals and expeditions with Tahoe City Kayak & Paddleboard!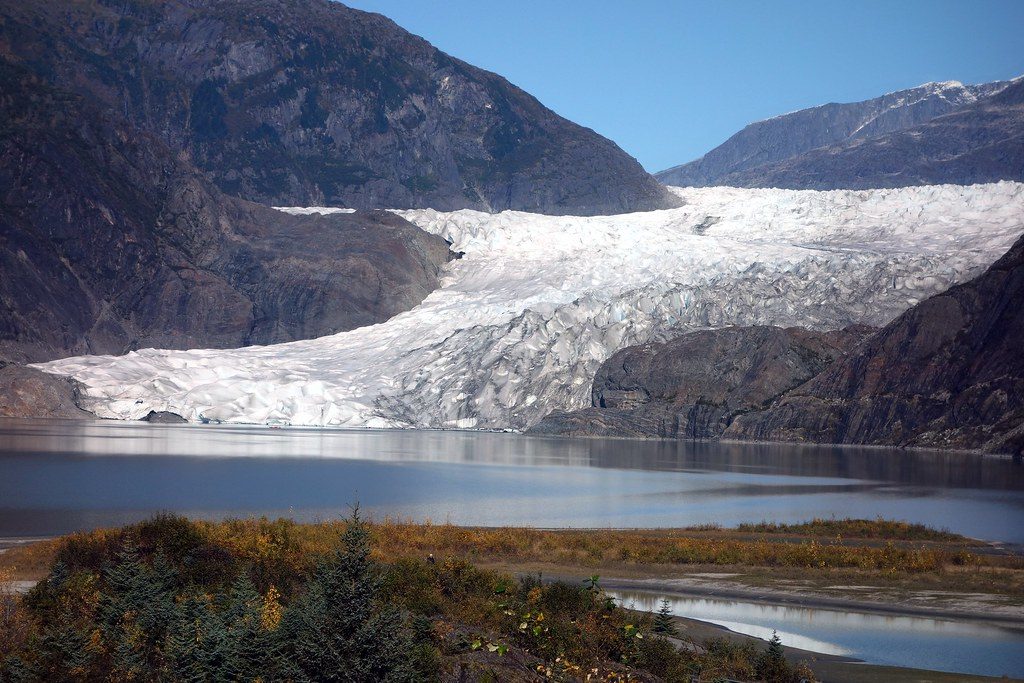 2. Mendenhall Lake, AK
Thrusting yourself deep within the throes of a rugged, mountainous winterscape, you'll find that Mendenhall Lake encompasses all you could ask for in a cold weather escapade. Just a short drive from Juneau, the lake was created by meltwater off of the Mendenhall Glacier which is surrounded by Tongass National Forest, a sprawling 17 million acres of various ancient tree species. 
Kayaking here has only been permitted since 2016, in part because of how close you can paddle to the approximately 13 mile long glacier chunked deep into the lake. It's advised to tread with caution as you will certainly be pushing aside sizable crumbs from the glacier's wake. The lake is ripe with wildlife, from basking otters, seals, beavers and even the occasional bear fishing for sockeye salmon. 
Here, you can paddle a short way from launch to Nugget Falls, a 300 ft foamy cascade pouring out of the Nugget Glacier. Pull your kayak up into the sandy beach and take in the view.
At this time of year, lows average at around 25 degrees fahrenheit. To book a guided trip, reach out to Alaska Shore Tours.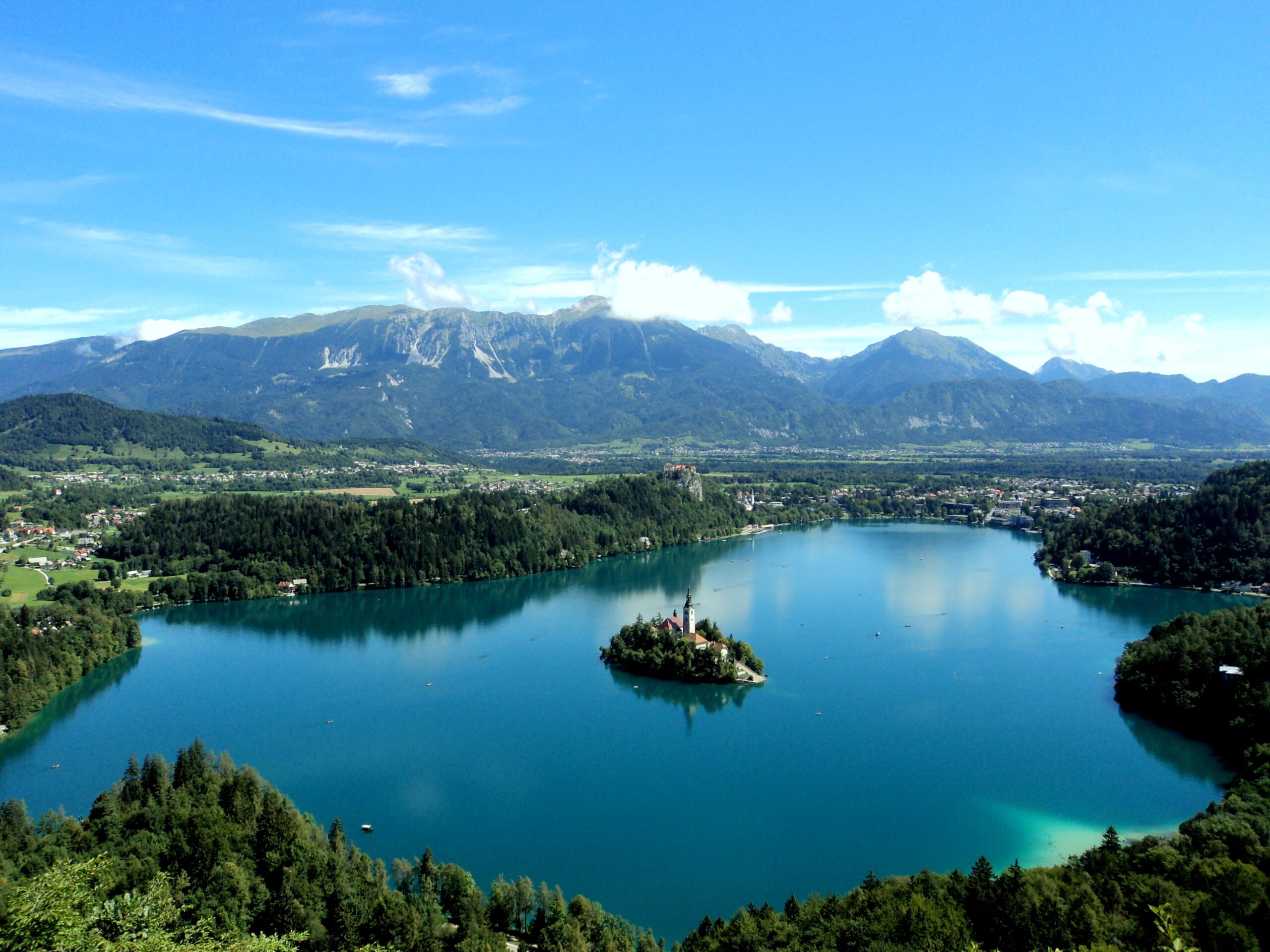 3. Lake Bled, Slovenia
For those who'd like to treat themselves to a distant venture, or those currently residing across the ocean, this paddling experience is 100% worth it. A central European country that's charm matches its grace, Slovenia isn't high on the tourist trail, which we consider to be a good thing. 
The country's slow-flowing rivers and inland lakes are where the best paddling opportunities are to be had. Situated between the Adriatic Sea and the Alps, there is always a scenic backdrop to take in. Popular among stand up paddlers, Lake Bled is one of these iconic locations. Only a slim 2 km in size, it's main feature is Bled Castle located smack dab in the middle of the lake. 
On a foggy, icy morning, you'll find the castle peering through the cloudy mists, emanating that of a medieval venture by boat. Embark on the island and visit the castle, which is said to be the oldest Slovenian castle that now features a museum rich with information and artifacts of the lake's history.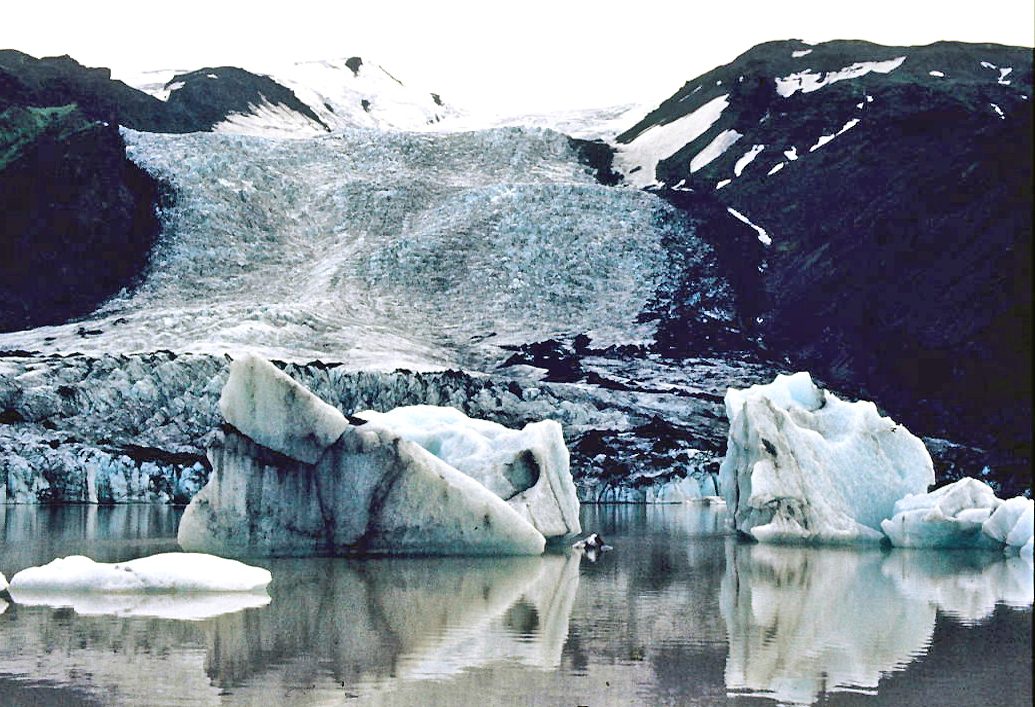 4. Solheimajokull Glacier Lagoon, Iceland
If Alaskan Glaciers weren't enough for you, then weaving through Iceland's glacier-rich lagoons should satiate your adventurous spirit. For safety reasons, however, it's best to book a guided trip for this location. That said, it's doable if you have glacier training, proper equipment and plenty of experience.
The lake is the product of meltwater from the glacier, and is nearly 200 feet deep. Surrounded by the wake of the glacier's ruin, you'll traverse icebergs that have broken off of the icy walls over the years. Most of them are coated with dark layers of sand, which is the result of the Katla volcanic eruption in 1918. It's truly a spectacle of the Icelandic paddling experience, and one that kayakers of all skill levels can appreciate based off of the visuals alone. 
Temperatures in the area average about 33-35 degrees Fahrenheit this time of year. For a (recommended) guided trip, reach out to Arctic Adventures.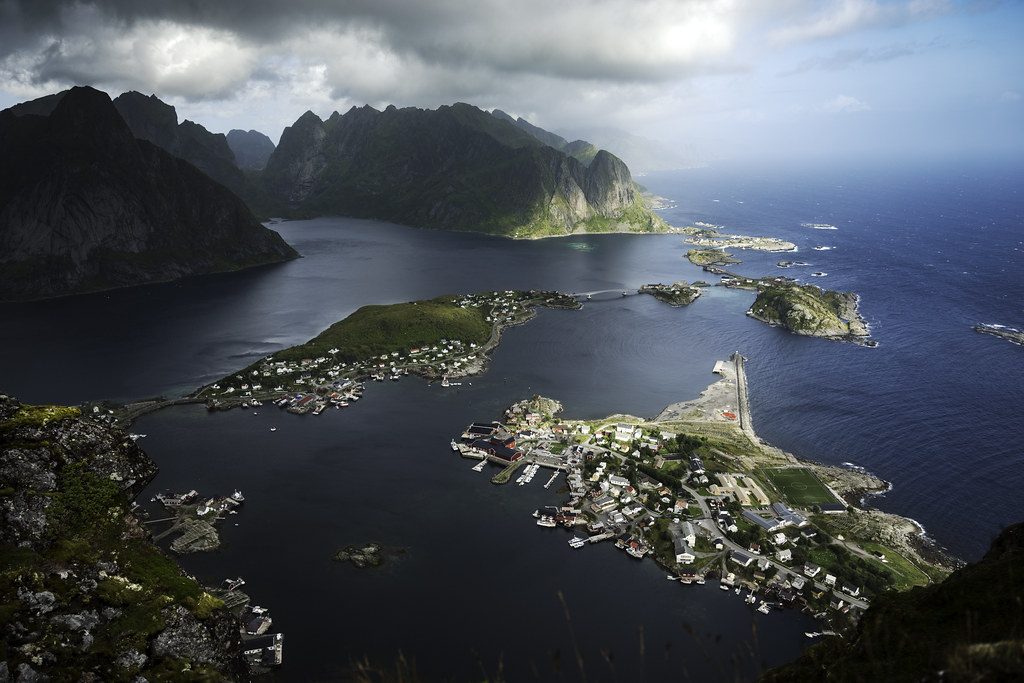 5. Lofoten Islands, Norway
We just can't help but ogle at Europe's breathtaking views and vistas, plus, it's a refreshing sight from our beloved, yet familiar, National Forests and bodies of water. Lofoten Islands in Norway are rich in Viking history and see 24 hour daylight for most of the year. 
With three main islands – the Vestvagoy, Moskenes and Fkaksadoya – each has different things to offer as you circumnavigate each one. If you want to get the full experience, you'll want to plan for a multi-day (potentially weeks) long expedition. From small fishing villages to rocky shorelines and granite cliffs, there's no shortage of sights to marvel. Stretching along the northern regions of the islands will yield totally different climates and foliage, with white sand beaches and much cooler winds.  
Low temperatures are around 27 degrees fahrenheit this time of year, and if you'd like to inquire about a guided expedition, hit up Magnetic North Travel. 
—
Needless to say, you'll want to snag some pictures along the way. It's a good thing that our crowd-favorite Ocoee Duffel comes with its own Photo Kit including closed-cell padded foam liners, as well as dividers for all hardware and accessories. It's a photographer's dream kit, and it'll all fit perfectly right below deck.