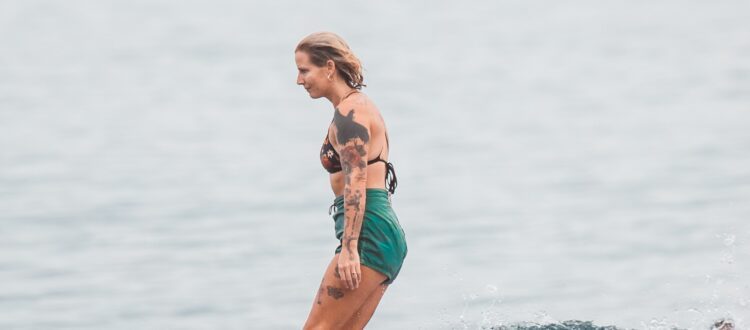 5 Ocean-Friendly Sunscreen Products For Any Day on the Water
Taking care of our oceans is extremely important, as keeping our waters healthy helps regulate climate and reduces climate change impacts. They do this by way of their currents distributing heat across the globe, which helps maintain temperatures and weather conditions. Unfortunately, the ocean also absorbs over 90% of the heat and 30% of carbon dioxide emissions produced by human activities. If you haven't heard, we aren't doing so hot in this department. On top of the 5.25 trillion pieces of trash that occupy our oceans right now, there are harmful chemicals in our daily household products that threaten marine life as well. One of which are sunscreens containing oxybenzone, which damages coral reef DNA by making them more susceptible to bleaching – in turn, interfering with reproduction.
The conflict here is that protection from the sun is extremely important, as too much exposure can lead to serious skin problems for us humans. Scientists say that over time, the depletion of the ozone layer has amplified our risk of sun damage from harmful UV rays – which sunscreen protects us from. They even say by applying sunscreen each day, you cut your risk of skin cancer in half. So, how can we do right by our oceans while still being protected from our favorite star? Look no further than these earth-friendly remedies: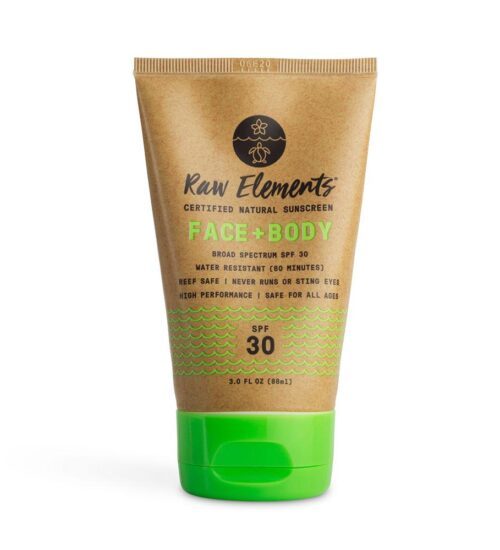 Raw Elements SPF 30 Certified Natural Sunscreen
Raw Elements natural sunscreen acts as full body protection. As a performance-driven, waterproof sunscreen, it's packed with biologically active antioxidants and is effective for up to 80 minutes. It's gentle, biodegradable, moisturizing and a great choice for kids as well. 
See it here.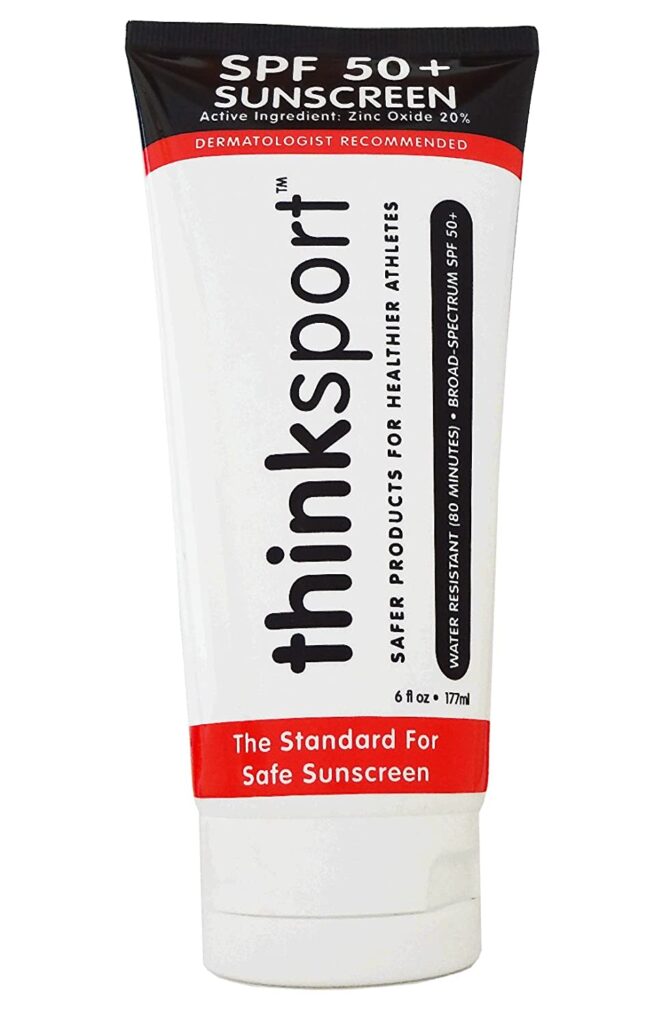 Thinksport Sunscreen SPF 50
This sunblock received the lowest possible toxicity score from the Environmental Workers Group. That means it's 100% free of any chemical that could do wrong by your skin or the planet. A broad spectrum UVA and UVB SPF 50 protection makes it an easy choice for anybody with sensitive skin, including children over 6 months and pregnant women.
See it here. 

Kiss My Face Sport Sunscreen Lip Balm SPF 30
You can't forget your lips. While we're as big a fan of Burt's Bees as the next person, we urge you to try this sport sunscreen lip balm by the cheeky folks at Kiss My Face. It's cruelty free and completely free of artificial flavors and ingredients.
See it here.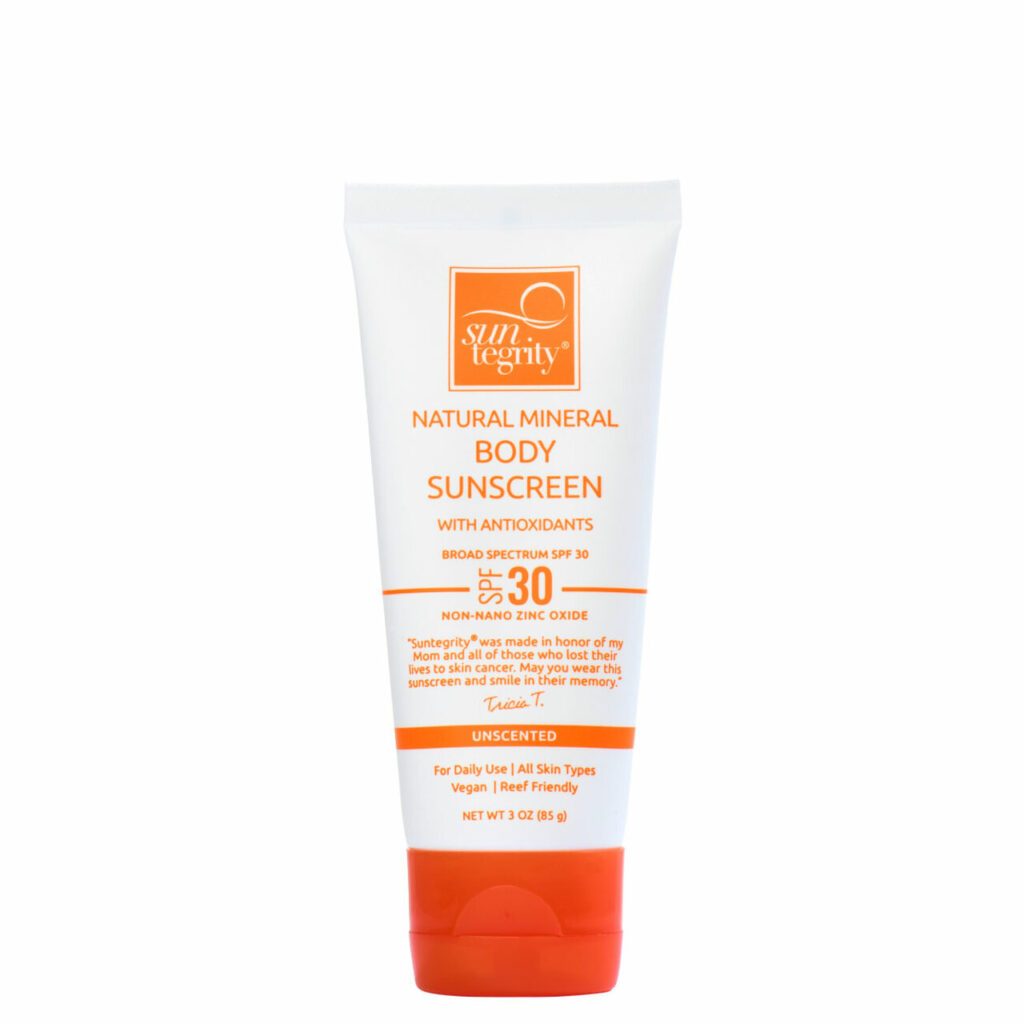 Suntegrity Natural Mineral Sunscreen
This sunscreen is unscented, vegan and totally free of all the harmful phthalates and parabens. It contains cucumber extract, pomegranate seed oil and organic green tea extract, acting as a strong natural remedy to block the sun. It's also another easy choice for kids and folks with sensitive skin. 
See it here.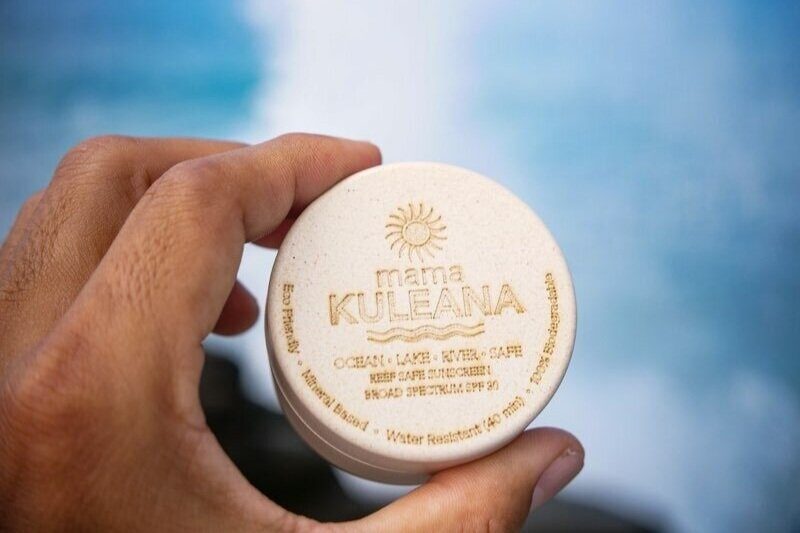 Mama Kuleana Waterproof SPF 30 Reef-safe Sunscreen
In Hawaiian, "Kuleana" directly translates to "responsibility." Mama Kuleana is dedicated to making sure their products, packaging and manufacturing puts the environment first. On top of all the natural, organic ingredients in their sunblock, their packaging is 100% microplastic free, fully biodegradable and the lids are compostable.
See it here.
Homemade Sunblock Remedy
While these are some of the best alternatives to common pharmacy sunblocks, it's not the only option. There are plenty of home made recipes you can conjure up that provide shorter term protection from the sun, and will require frequent reapplication, but you're doing right by our reefs. Here's our favorite recipe: 
Ingredients:
¼ Cup Beeswax

¼ Coconut Oil

½ Almond Oil (Olive Oil works as well) 

2 Tbsp Zinc Oxide 

2 Tbsp Shea Butter

1 Tsp Carrot Seed Oil 

1 Tsp Red Raspberry Seed Oil 

Essential Oils of your choosing
Instructions:
Fill a saucepan with a few inches of water on medium heat

Combine all ingredients (besides zinc oxide) in a glass jar

Loosely lid the jar and place in the saucepan 

Stir the jar occasionally to ensure all of the contents are properly melting 

Once the mixture is completely melted, mix in zinc oxide

Pour into whatever storage container you're using

Stir a occasionally as it cools to fully incorporate the zinc oxide

Store in your refrigerator
Voila, you've created your very own concoction that will protect you from harmful UV rays whilst keeping our oceans healthy. Although, don't forget to reapply often as it's not 100% waterproof. Also, don't forget to cover your face!
If you aren't feeling particularly crafty, and don't feel like doing the online legwork to track down the natural alternative brands previously mentioned, don't worry. When you're out shopping for sunblock at your local store or pharmacy, here's a quick handguide for ingredients to avoid:
Harmful chemicals to look out for are as follows: Benzophenone-1 and 8, OD-PABA, Oxybenzone, 3 Benzylidene Camphor, Octocryline and Octinoxate. Quite the mouthful, so maybe copy and paste those and jot them in your phone's notes. 

Ditch Aerosols: These create a chemical cloud that rests on the sand indefinitely, only to be swept up by the ocean. 

Look for products with Protect Land + Sea Certification.

Look for mineral sunscreen with ingredients like titanium dioxide and zinc oxide. Reef-safe mineral sunscreen ingredients must be "non-nano" or larger than 100 nano in size, making it less likely to be absorbed by marine organisms. Non-non zinc oxide is a great example.