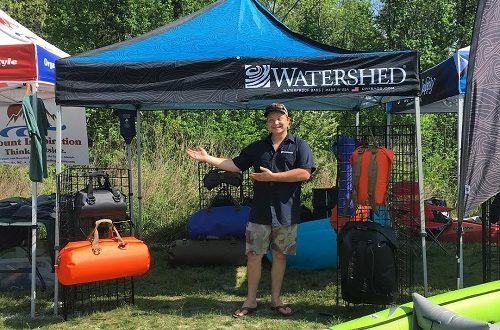 5 Whitewater Festivals to check out in 2018
The snow melt is flowing through the valleys and we can't contain our excitement for another beautiful Spring full of kayaking, rafting, and everything outdoors. Why not even try your hand at some friendly competition at a local whitewater festival? Or travel to a different state to make some new friends? From Canada to the Southern United States we have a couple of our top picks you may want to pencil into your busy schedule.

1) Palmer River Fest May 18-21, 2018
Palmer River Festival is a must-attend whitewater festival in Ontario. Held at the Paddler's Co-op, the campground fills with kayakers and open boaters who come for the clinics, community and awesome party. Activities during the weekend include: Kid friendly whitewater clinics, on-site camping Friday & Saturday nights, live music Saturday night, beer garden Saturday night, yoga (Saturday am & Sunday am), radical raffle with sweet prizes & swag and local food vendors. With options to join in on all the activities, tickets just to party, or if you feel like just going halfsies, they have all the weekend packages open to you.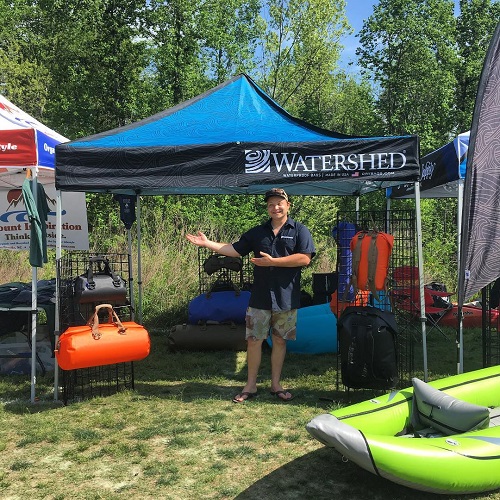 Instagram photo by: @usnwc
2) Tuck Fest April 19 – 22, 2018
Close to our home in North Carolina, Tuck Fest is the perfect party for all outdoor enthusiasts. Tuck Fest is a 3-day festival that celebrates the outdoor lifestyle through competitions, exhibitions and live music. Looking to kick some butt in some head-on competition? Take you pick from 7 different races from whitewater kayaking to the always fun young & old Tandem Kayak Race. Tuck Fest has an array of SUP competitions, climbing events, trail running and swimming competitions to get your fill of action. Sign up for the action or register to watch and soak in the sun, tickets on sale now.
3) Beaver River Rendezvous Aug 31 – Sept 3, 2018
Held in Croghan, New York, Beaver River Rendezvous has been going strong since 1988! These guys are still playing hard and can lead the way with extreme races, SUP activities, and free to attend events. They offer lakeside camping where you can socialize with your fellow paddlers (you know that will be a crazy party!) and gear vendors throughout the area. Looking for a head on challenge? Different races will be scheduled including class II-IV Taylorville to a class V+ part of the Moshier section. Go ahead and mark your calendars tickets will be on sale soon!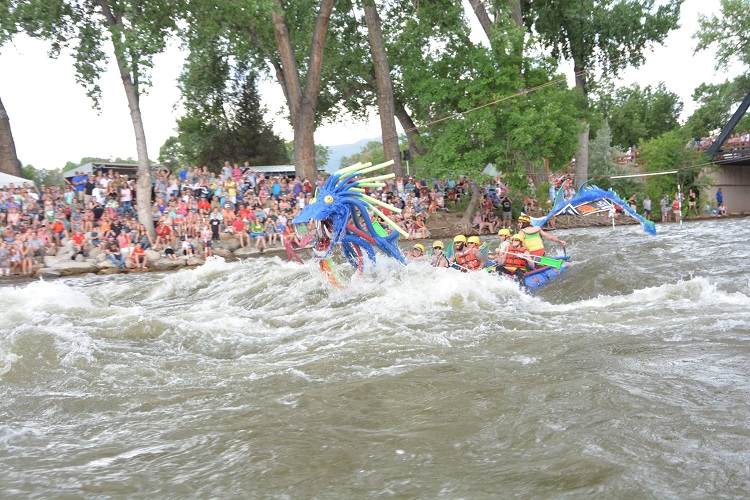 4) Royal Gorge Whitewater Festival June 22 & 23, 2018
This year the festival will be held at Centennial Park in Canon City, Colorado located along the beautiful banks of the Arkansas River. There will be eight different events on the river, as well as demos throughout both days. The events are designed so both beginners and those with experience can participate. There will be an array of vendors at the festival ranging from whitewater and outdoor gear to jewelry.  Of course, food and beer will be available for purchase as well! Looking to volunteer your time? The Royal Gorge Whitewater Festival is a fundraiser first and foremost, therefore they rely on volunteers to provide their services to keep the expenses down. Check them out here.
5) Cheat River Festival May 5-6, 2018
Located in Albright, WV this 2-day festival, located on the Cheat River, is a perfect dose of good vibes to get the summer going. Music from bands all over Appalachia, good food, brews and of course loads of kayaking. Paddlers travel 10 miles through the Cheat Canyon, dropping at a maximum gradient of 40 feet per mile and tackling infamous rapids like Big Nasty and High Falls. Cheat Fest is Friends of the Cheat's annual fundraiser which helps advance their watershed projects and supports the organization's administrative costs. Rain or shine, Cheat Fest is always a good time!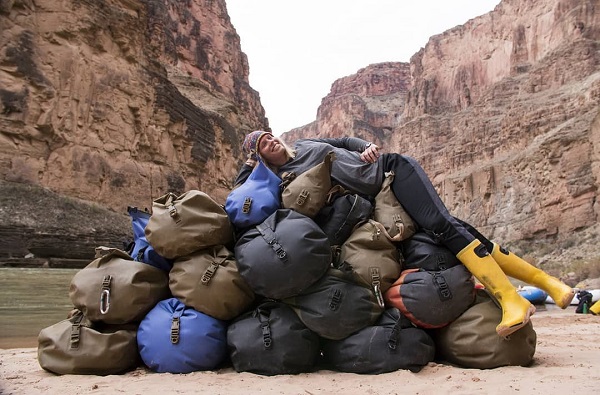 Instagram image by @tom_attwater_media
Head out to as many festivals as you can handle and don't forget to protect your swag with Watershed Drybags! Kayaking and camping go hand-in-hand, so don't let the rain or that float down the river after a couple brews ruin the weekend. The Big Creek Drybag is perfect to carry around the festival grounds with airtight, submersible storage in a small day pack size.
What festival are you most stoked about this year?