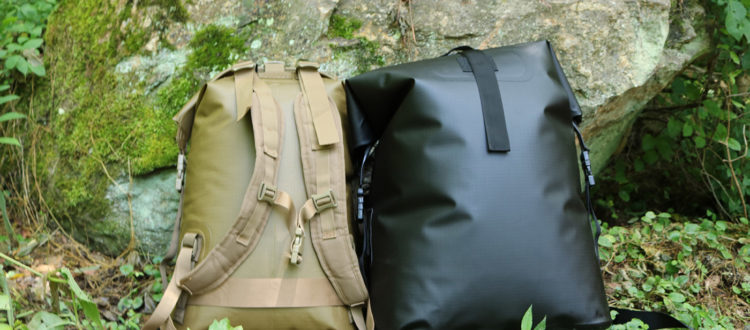 Preppers: Must Have Gear, Tips and Tricks
We're sure that by now, you've probably noticed the hoards of people flooding the grocery stores for toilet paper, eggs and pasta. Although stores are gradually catching up, and hoarders are gradually slowing down, there's one group of people who didn't go crazy amid the beginnings of the virus outbreak: Preppers.
Preppers are folks who – like the name suggests – prepare for potential natural disasters and other situations (like, pandemics 👀) by creating bags of essentials needed for survival.
In times like these, they may have the edge when it comes to survival skills and preparation – but that doesn't mean it's too late to get educated and be prepared! Here are some basic tips, and essential gear, to prep you for the unknown – with or without zombies. (Hopefully without!)
ESSENTIALS
1. Food
Right off the bat, it should go without saying – food, food, and food. Common essentials that have nearly indefinite shelf life are ones you may not expect, such as: honey, peanut butter, uncooked rice and dried beans. Energy bars and canned foods should also be no brainers – just make sure you've got airtight storage for the others.
2. Water
Second (or above) food will be this sacred lifeblood, and if s&*t hits the fan, you won't be finding potable sources very frequently. This means carrying purifier chemical compounds will be essential to cleaning water and making it viably drinkable. These range from iodide tablets, bleach, and even swimming pool chlorine as a last ditch effort. Leaving water in the sun for about a day or so will also eliminate pathogens via UV rays. If you can swing a gallon per day per person, you should be in decent shape, given the circumstances. 
3. First Aid
Stocking up on antibiotics will be crucial, but if you can't get your hands on much, a mixture of salt, vinegar and clean water acts as a makeshift antibiotic. Either way, clean and cover the wound immediately. Here are some other must haves to keep in your first aid kit:
Saline to flush wounds out

Elastic wrap

Rolled bandages/gauze

First aid cleansing pads with topical anesthetic 

Surgical gloves

Small mirror 

Oral thermometer

Cotton swabs
4. Don't Forget Your Pets!
The items in our own first aid kits should suffice for your pet, but there are other things you can keep on hand to ensure your furry companion stays safe and healthy. Whatever food you can bring is essential, which means you'll want bowls as well. Just like any other day (except for some kitties) you'll want a leash, collar and even ID. Toys, treats and a blanket for warmth will also help keep them calm. Immunization/vet records will be another plus (if you can find them). Last, but certainly not least, are photos of you and your pet together. 
Now that we've listed some of essentials and some handy techniques, you might be wondering – how am I supposed to lug all of this stuff around? What other gear should I keep handy? Here are 5 awesome pieces of equipment to make your life easier:
GEAR
1.Watershed Drybags Backpack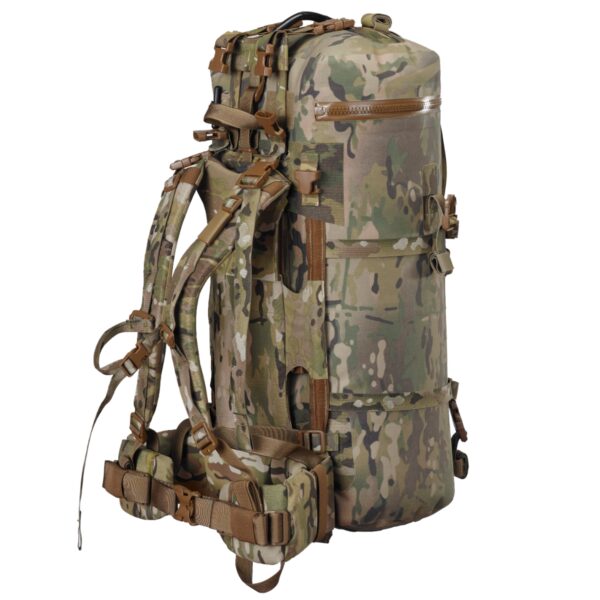 a) OTB 50 Backpack  
Ever heard the phrase you get what you pay for? Because if you could buy an apocalypse survival season pass, this would be it. 
Available in three sizes (50L, 75L, 120L) this is the most advanced submersible waterproof backpack on the market. Made with Watershed's TPU-laminated Kryptothane™ fabric (and a 500d Cordura substrate layer) this pack is as durable as it gets. What ties it all together is the fast-drying frame, made with the hydrophobic version of the Mystery Ranch® NICE™ Frame with carbon stays, closed-cell foam waist belt and shoulder straps, and adjustable Futura™ yoke. Used by numerous branches of the U.S. Military, including the SEALS, it's the perfect vessel to keep all your belongings safe and dry in any unforeseen circumstances. 
See it here >> OTB 50 BACKPACK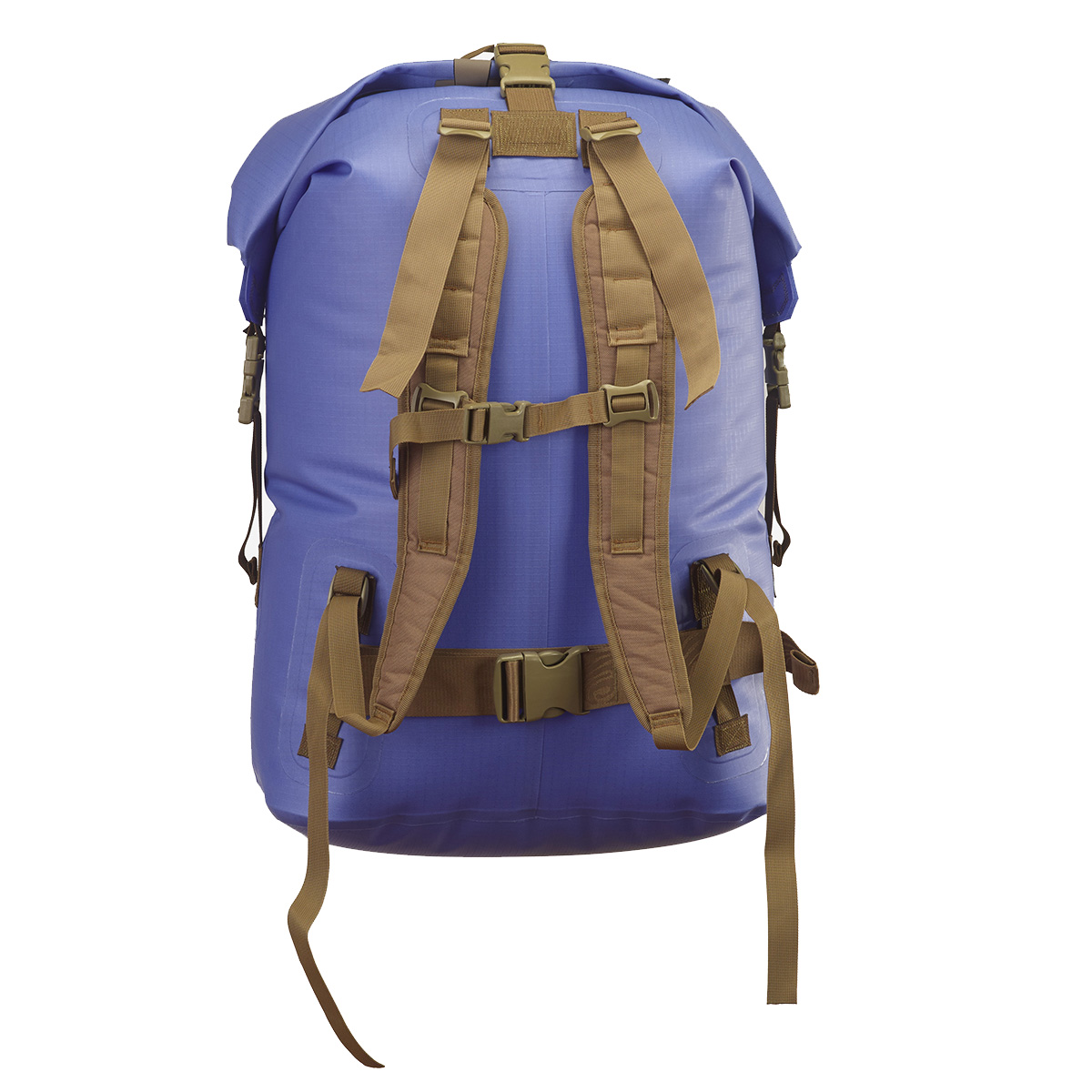 b) Westwater Backpack
A slightly more economical pack, the Westwater is a monster waterproof backpack. Holding 65L, the Westwater offers 100% submersible protection for several days worth of gear, clothes and food. These bags also stack nicely in rafts, and the removable backpack straps and waist belt will help to haul your gear around more comfortably over longer distances.
See it here >> WESTWATER BACKPACK
2. Scandi Bushcrafter from Forge and Foundry Knives
The Scandi bushcrafter is built on a platform for survival and campsite prep. They've chosen 80crv2 steel for its tough metallurgical makeup which produces a very fine, strong, and reliable edge. Other features making this an ideal knife for your bug out bag: The scandi grind is a precision ground bevel that slays wood for fire prep and shelter building. The skeletonized handle helps reduce the overall weight without sacrificing strength, and the spine has a sharp 90 degree for scraping kindling and fire steel. The knife even includes a thick leather belt sheath for easy access.
See it here >> SCANDI BUSHCRAFTER 
3. Stanley Brand Thermos – Classic Legendary Bottle | 1.5 qt
Big enough to hold an entire pot of coffee, this beast of a bottle keeps liquids at an ideal temperature for up to 40 hours – and six days with ice. Made with 18/8 stainless steel that's BPA-free, your water stays clean and leak-proof under any beating with this super durable vessel. With an insulated lid that doubles as a drinking cup, this bottle is as good as it gets. Stanley's devotion towards crafting quality, durable storage bottles is reason enough for you to keep this piece in your survival kit!
See it here >> STANLEY CLASSIC THERMOS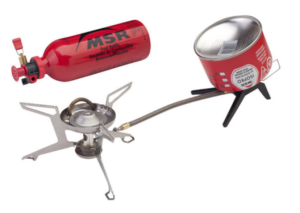 4. The MSR WhisperLite Universal
While sticking to dry and canned foods will be the most convenient source of food on the road, you may want some soup or oatmeal to change things up – or you maybe even need to sterilize equipment.
That's where the WhisperLite Universal camp stove comes in, burning a wide variety of fuels including naptha, kerosene, diesel and even unleaded fuel from a car. Easy to set up and use, if the going gets tough, this is what you want to be cooking with.
See it here >> MSR WHISPERLITE UNIVERSAL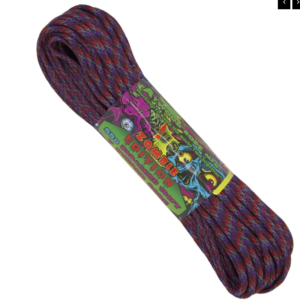 5. Atwood Rope – 550 Paracord – Apocalypse 
This one is easy to forget – but all the more crucial to your everyday survival. String up a tarp for camp, tie your food in a tree out of animal's reach, or even set up a snare trap for some dinner. You'll want to go for Atwood's 550 Paracord, named after it's 550 lb tensile strength, their quality, durability and versatility are unmatched.
See it here >> Atwood Rope 550 Paracord
Of course, there are plenty of other things you need to research – like clothes, light and shelter. But here's a good start for any effective bug out bag. Happy prepping, preppers!