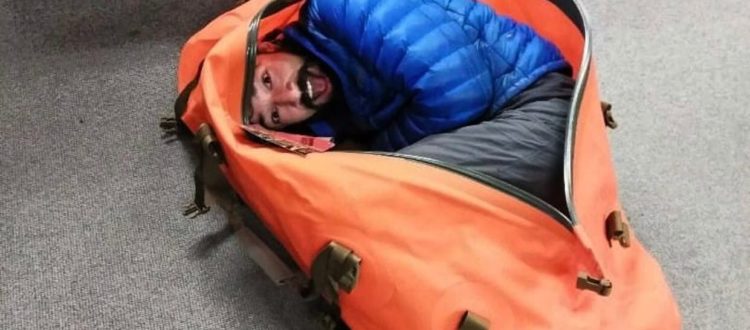 25 Essentials for Every Drybag
This month, we're celebrating 25 years of Watershed Drybags! That's 25 years of connecting with our loyal community of die-hard adventurers. We've bonded through our love for all things outdoors and the quality gear that makes each outing an unforgettable experience – and we couldn't be more thankful. While every adventure is different, we all have our checklist for essentials that ensure a smooth ride – be it up a trail or down a class 5 rapid. After asking you all – here is a collection of the Top 25 Essentials for your Watershed Drybag!
1. Sunscreen
Better safe than sorry on this one – even if you've got a cloudy day ahead, the sun can still blast right through and sting you. A travel sized bottle usually makes for easier, lighter transport and takes up less space in your bag. SPF 50+ only!
2. Car Keys
Starting off simple here.. Designate a special nook, cranny or pouch in your bag to make sure this and your wallet/money are protected from any spills that may occur while digging through your drybag. You can also think about adding our divider set to keep these smaller items safe and secure.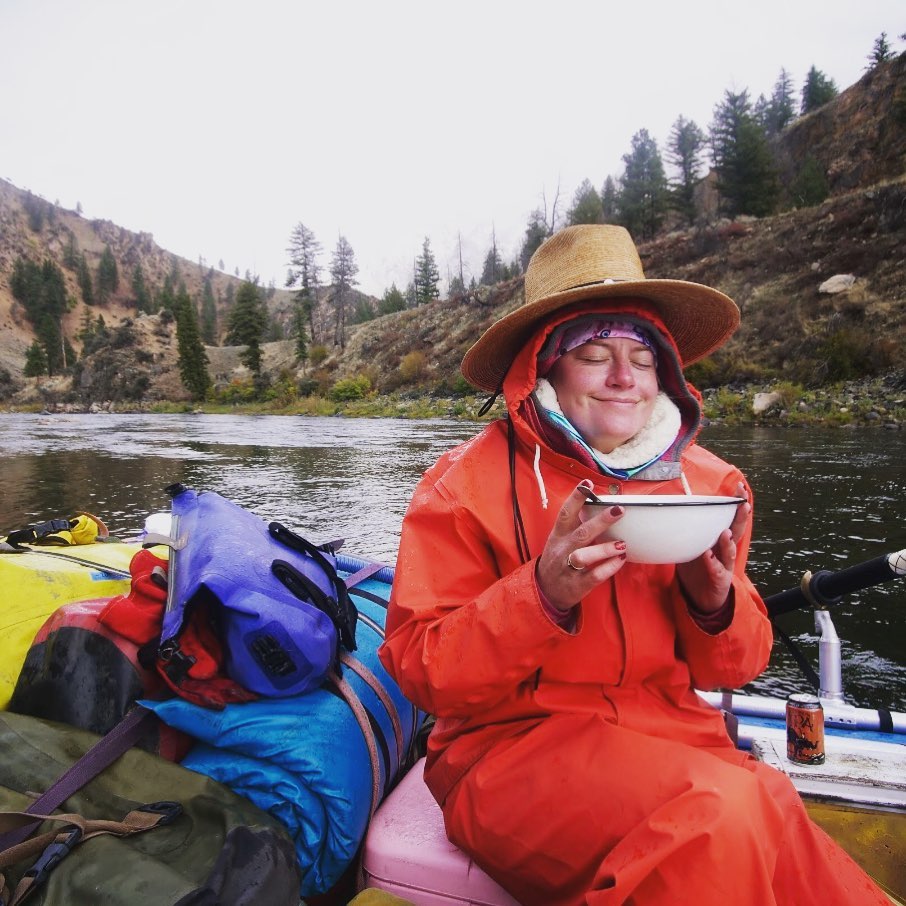 3. Snacks
We all know how important it is to stay fueled and revitalized. Everyone should pack their own goodies so that no one bag is stuffed to the brim with Clif bars or Snickers. Trail mix is our go to for this one – just never gets old for some reason. This is a self-care essential to keep you energized for the days ahead.
4. Headlamp
You never know what turns your journey may take, or how long you might be off to the side making a repair – that's the fun of adventuring! Making sure everybody has a light source (headlamps are the best) to ensure safe travels if the sun departs is a must. They also allow you to work hands free at night – go for ones with rechargeable or long lasting batteries for the best results.
5. Hand Sanitizer/First Aid
It's all about staying prepared – the outdoors are spontaneous and unpredictable, just like you. One bad infection could mean packing it up and canceling the trip, and that's no good. Gauze, sanitizing wipes, Purell, Benadryl and Neosporin are just a few of the first aid essentials to make sure any boo boos are properly treated. 
6. Water Bottle
We've all been there – you're packing some last minute stuff the morning you head out, you set it on the table to do some rearranging but low and behold, it's missing when you go for a winded swig. Then you end up taking from someone else's reserves – no good! You've heard the mantra; Phone, Keys, Wallet – get used to Water, Water and Water. 
View this post on Instagram
7. Sandals
When the trying part of the journey is over and you're setting up home base – or just want to cleanse in the nearby lake – a good pair of sandals let your feet breathe. Some Tevas or Chacos will be your best friend here – something with sturdy straps or supportive backs. 
8. Hats
A sunhat, as well as one to keep you cozy during cold nights will be crucial. Staying protected from the sun's rays, and keeping warm around the campfire during chilly nights keep your body temp in check. 
9. Shades
More specifically, polarized sunglasses or anything of the like that will help protect your eyes. Ones with straps are a plus if you know the day ahead is ripe with many a tumble. 
10. Plastic/Ziploc Bags
For all the tiny pieces of gear and miscellaneous doodads, like ointments, sunscreen, etc. – they're best protected in case you get splashed while taking inventory, or if any other liquid in your bag spills. Plastic trash bags are also great for storing any dirty socks or clothing! 
View this post on Instagram
11. Rainwear
Even if you're in a hot climate, it can never hurt to prepare for all weather conditions. Same with staying ready to block off the sun, it's best to be prepared for any unexpected overcast or damp sprinkles. 
12. GPS/Compass
You'll likely be out of range of any cell phone service, so any gadget that helps you keep track of your location and direction is invaluable. Familiarizing yourself with maps of the area is another plus.
13. Quick Dry Towel
PackTowl is a great go to brand for lightweight, compact camp towels that dry out super fast. They make full sized body towels as well as handy travel rags, another safe bet in case you get splashed while taking inventory.
14. Chapstick
These are ranked in no particular order, but this one should be high up there with water bottles and sunscreen. SPF 50+ only. Mwuah! 
15. Knife/Multitool
These gizmos always come in handy to save the day when you least expect it. Whether you forgot your wine bottle had a cork, or you need to shorten some paracord, it can't hurt to have options.
16. Lighter/Matches
Point of View: it's been a long day, you just changed into comfy clothes, you're ready to get the fire going, logs are stacked perfectly. But you forgot the lighter… s'mores are no more. More importantly, you might need to send out a signal for help!
17. Socks
Synthetic or wool – whatever will be a better match for the climate you're up against, an extra pair can save you after a long, soggy day. 
18. Personal Items
Phones, wallet, keys should have their designated nook or cranny, as mentioned. 
19. Sun Shirt
If sunscreen isn't your thing (constant application, slippery on skin) sun shirts are a terrific bonus or alternative altogether. They're lightweight, provide UV protection and keep you cool.
20. Hammock
Maybe not an essential, but they pack down small and tight, and can be just what you need after a day on the water or trail. 
21. Repair kits
This applies to whatever trek you're on – whether you're mountain biking, rafting or fishing, making sure you have small tools and gear to replace or repair your equipment is huge. The contents of the kit can range from small things like duct tape to game changers like zip ties, nuts, bolts, etc. Don't forget the 303!
22. Long Underwear/Fleece
Another thing that you'll probably be thankful you had after the day is done, it's all about getting cozy after a long exhausting journey. 
23. Toiletries/Medication
Depending where you end up making home base, these are necessities every person should bring in their bag. Staying hygienic is a huge health responsibility especially in the great outdoors. 
24. Emergen-C
Your immune system will be put to the test out in the wilderness, for multi-day excursions specifically, you'll want to take every measure to make sure your health is on top. Electrolyte packets, Emergen-C, anything to get your daily dose of vitamins. 
25. Book/Journal
Whether it's a novel you can't wait to pick back up, or a small notebook to account for the fun filled day you just had, some good ol' writing is a great way to keep your brain active and engaged during downtime! 
Once again, we love our community – from the rugged nomads to weekend fishermen – thanks for being a part of our journey. Here's to 25 more years!