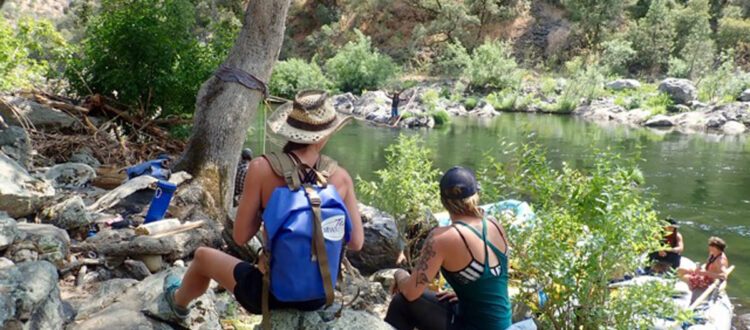 5 Myths About Whitewater Rafting
We'll do anything and everything to encourage first timers to get out on the water and experience paddling and rafting for the first time. There's nothing quite as therapeutic as being tossed around while bombing down a river, or even just a calm float while soaking up the sun. 
While it may seem like a daunting sport from an outside perspective, it's actually a super inclusive hobby that welcomes users of all skill levels. That said, there are some common misconceptions out there that cause some people to shy away and not give it a chance. We're here today to bust some of those whitewater rafting myths so you can dive in with an open mind!
Pro Tip: Never, ever, ever, ever go whitewater rafting for the first time alone or without the proper safety equipment. Look for rafting guides in your area (they're a great bunch!), to help set you up with the proper equipment, lead you down the best routes, and answer any questions you may have about the sport.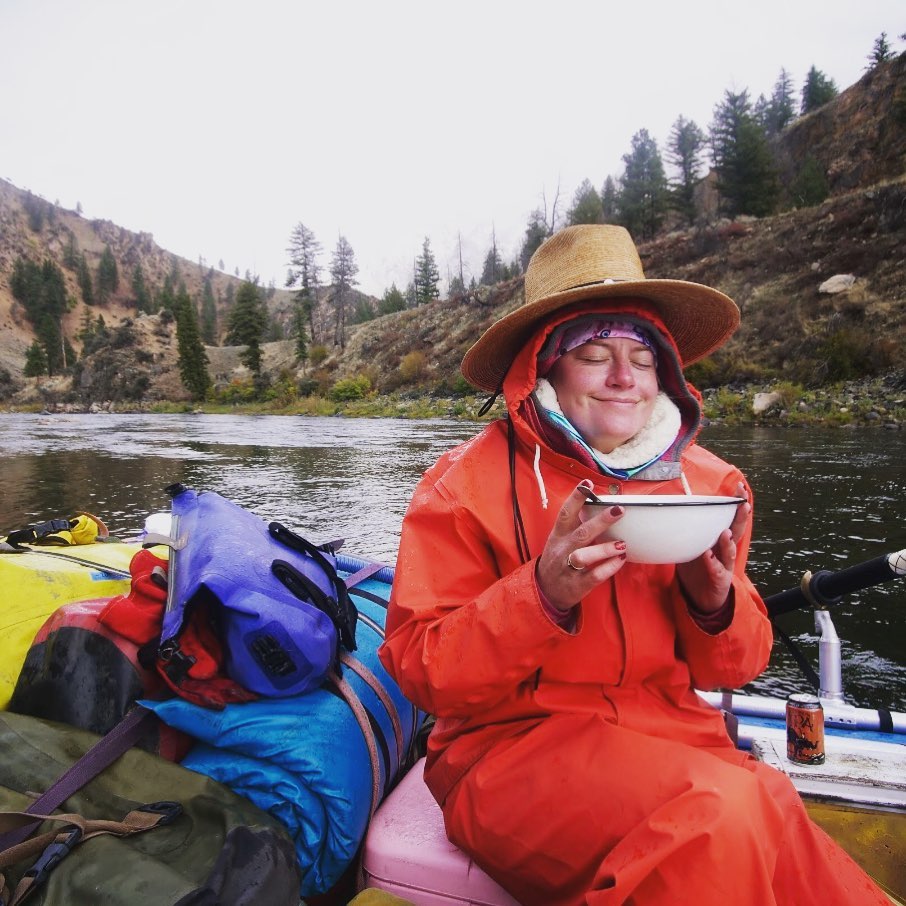 Pic: @flymeintothewild
Myth 1: You Can't Make a Quality Meal While Rafting
Every seasoned paddle crew has at least one designated chef. Most of the time, almost everyone in the group has been around the block long enough to know how to whip up a mean scramble or french toast in the morning at the campsite. If you're on a guided expedition with professional guides, forget about it – you'll be eating just as good as a hotel continental breakfast. Grilled meats, salads, you name it.
Our duffels are perfect for lugging all of the critical ingredients and perishables, all while keeping them safe and dry no matter what rough waters lie ahead.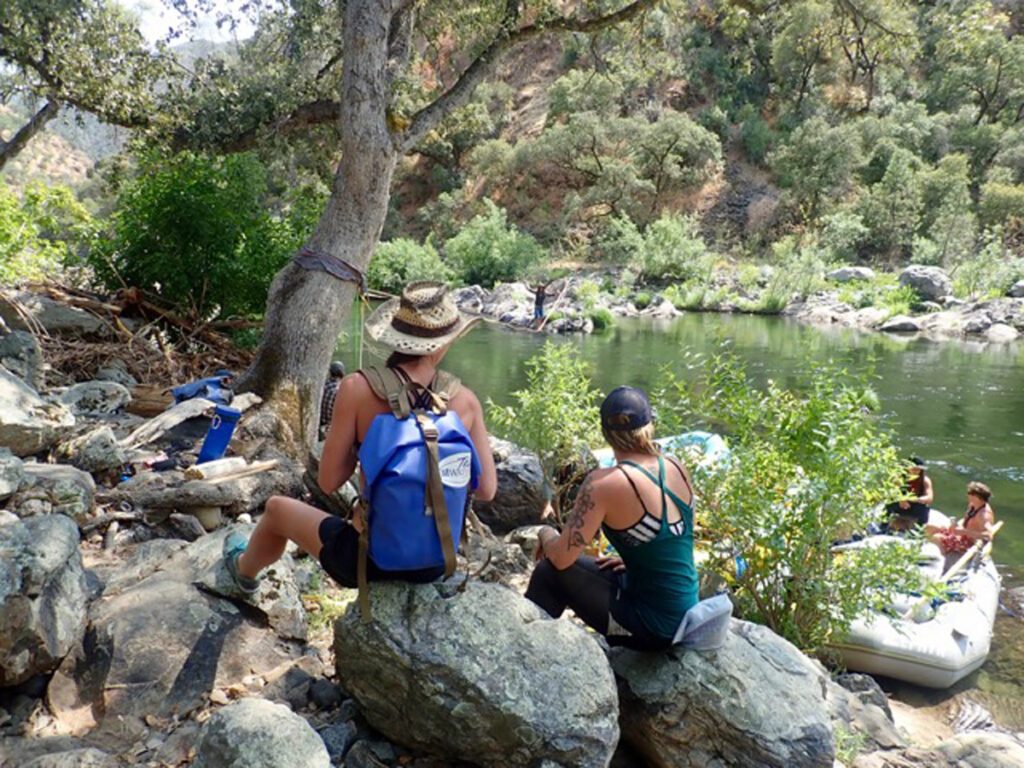 Pic: Kali McKeown
Myth 2: Rafting is Only for Adrenaline-Seekers 
People probably see tons of insane 20+ foot drops down waterfalls online and go "nope", thinking that this extreme level of rafting is what it's all about. While it is for the veterans, it doesn't have to be for casual paddlers. 
Users of all skill levels can enjoy whitewater rafting or paddling, it just depends on where you go. If you take a guided trip, you'll likely be embarking on a beginner route with just enough excitement to enjoy the ride while picking up some useful skills along the way. Any outdoor-loving nature aficionado will love it!
Myth 3: Only Good Swimmers / Athletes will Succeed in Rafting
So much of the fun of rafting is taking in the beautiful sights from the comfort of your boat. Your personal flotation device (PFD) will keep you safe and sound even if you do fall in the water. Having this will be more important than knowing how to swim, and any good crew or guide will make sure you're properly equipped. 
Never get onto the water without a properly fitting life jacket correctly on your body!
When it comes to athletic ability, all you have to do is help your crewmates paddle in unison, which is fairly easy. No special training required! Occasionally, launch sites or docks may be a bit of a walk but it's nothing you can't handle. They're also often slated with gorgeous views and scenic walks. Your first outing on the river will likely push you outside your comfort zone, but also highlight some skills and capabilities you didn't know you had. 
Myth 4: No Matter Where you go, Every Rafting Experience is the Same
Busted! This couldn't be more false. From drops and falls to sharp turns and chill, flat waters, every new rafting adventure holds something new in store for you. Every outing is unique, even if you take on the same route more than once. 
You learn, catch or notice something new every time, even if it's a skill or scenic view you may have missed the first time. 
The variety of sights to see and rapids to tackle across the globe are truly endless. It's also worth mentioning that different outfitters offer different experiences, but each one is there to help you have the best time. 
Myth 5: You'll be Sitting in a Raft All Day
Especially with multi-day trips, you're actually spending the least amount of time in the boat itself. Once you touch down at the next campsite, unpacking your Watershed Drybags and exploring trails nearby to see what sights the area has to offer. 
Your guide will also likely have a fun day of adventures and such planned for once you're back on land, which is honestly half the fun of rafting. 
— 
Send these busted myths to your friend who just isn't sure white water rafting and paddling is for them. We'll make a paddler out of them in no time! Make sure they also know which drybags to pack for the best experience out there.