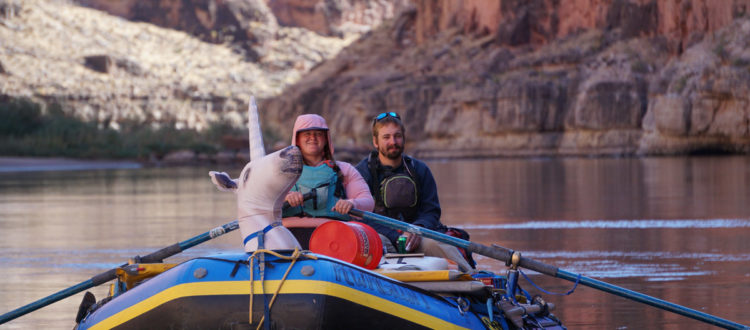 An Intro Whitewater Rafting
Adrenaline. Fun. Excitement. There's really not much better than your first whitewater rafting trip. While the idea of whitewater rafting may seem scary at first, fret not. There are tons of easy things you can do to make sure you have a safe and (metaphorically) smooth ride. From gear, to basic ways to stay afloat out on the water, here's all you need to know for Whitewater Rafting 1010.
Being your first outing, this first tip should come naturally. 
1) Listen to your guide! 
They know what they're doing, and know how to make sure everyone works together to provide the best experience. Paddle when they give the command – and don't paddle unless they say so. Missing a paddle stroke can be the difference between over turning or barreling through a wave – enjoy your time on the water, but keep an ear out for instructions! Before heading out, heed the safety embarking discussion tentatively to ensure everyone is on the same page. You'll learn what to expect and how to react to most common situations out on the water.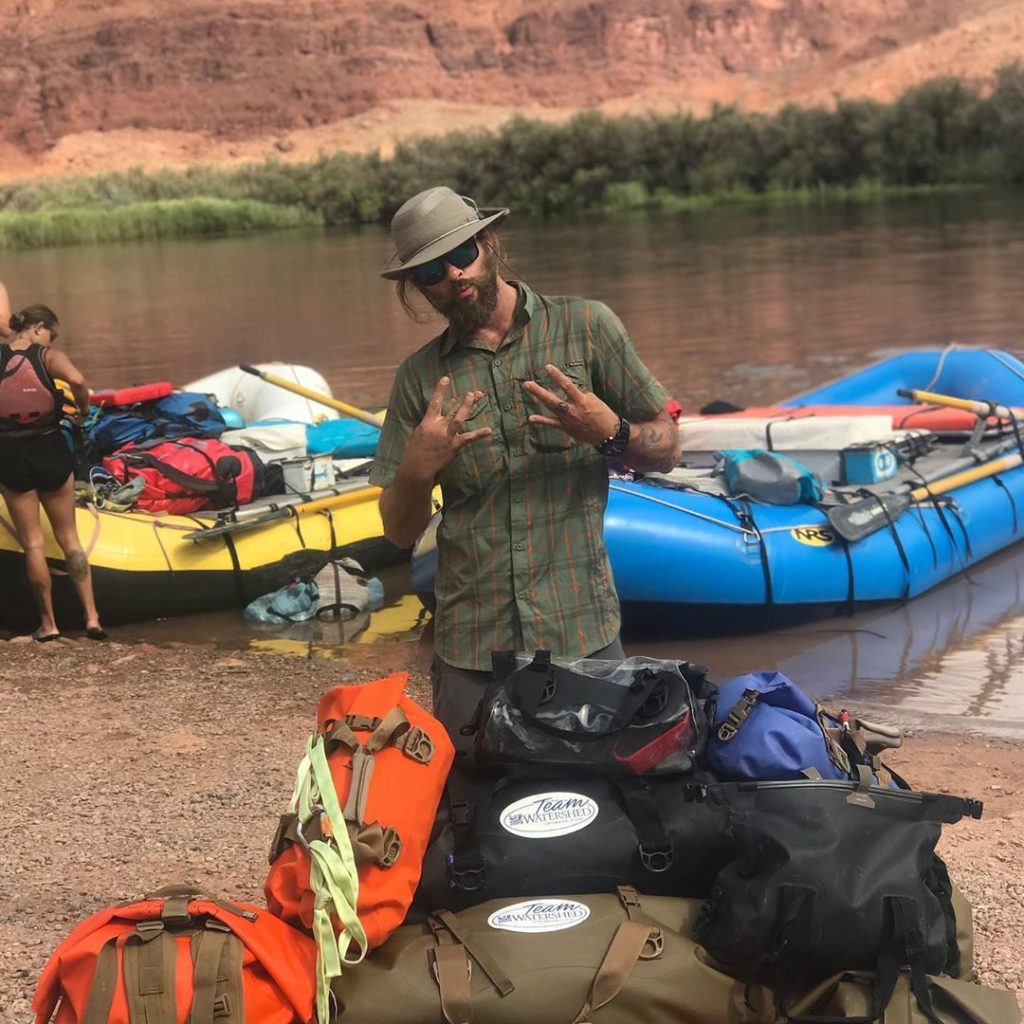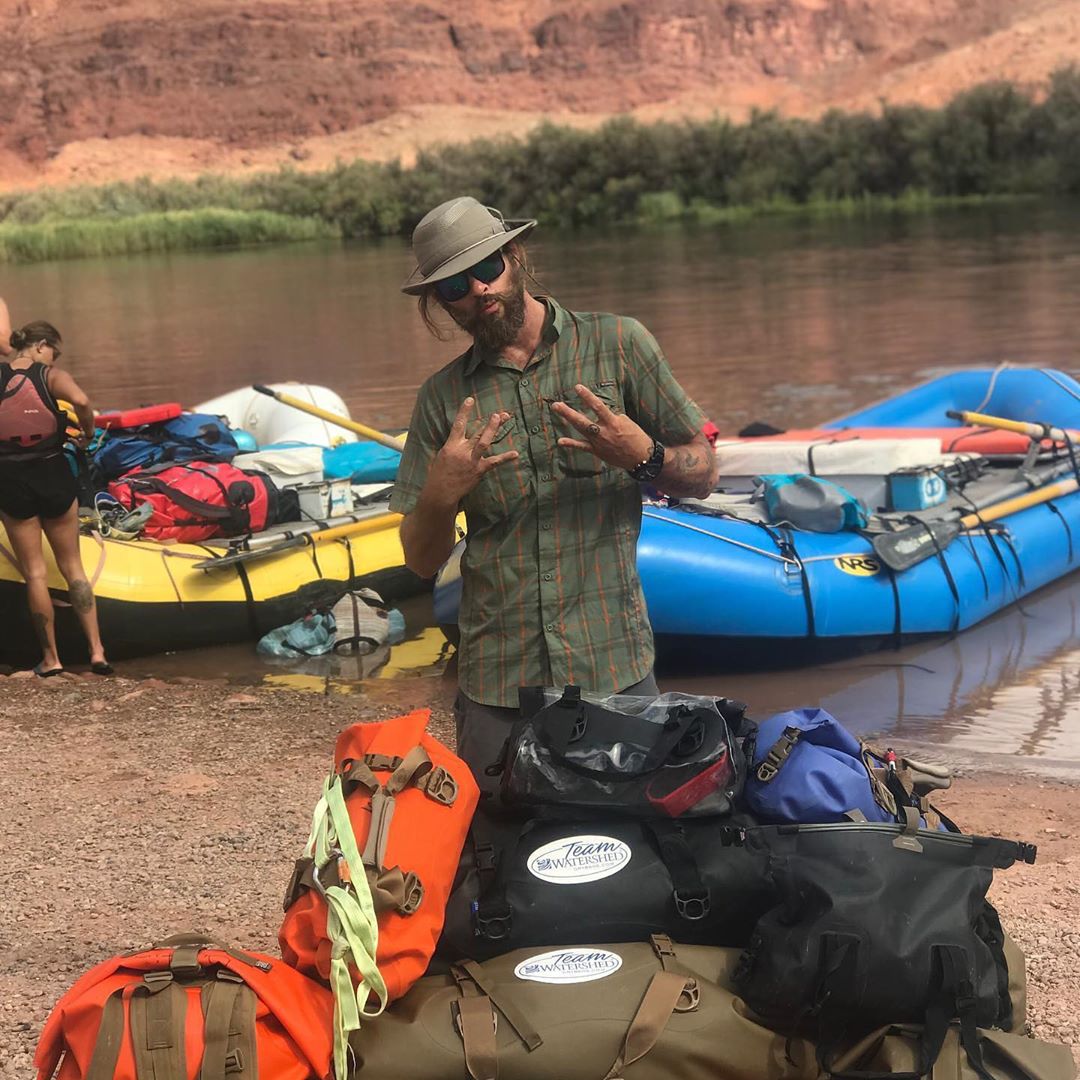 2) Gear / Accessories 
There are plenty of things you have lying around the house for situations like these – one of the most basic ones is sunscreen! It may be easy to forget with cool refreshing water hitting you all day, but even when cloudy the sun can still harsh your mellow after a long day on the water. High SPF and UV blocking layers will be key here, which brings us to our next tip. 
Avoid cotton clothing! Cotton is a negative insulator, meaning when it gets wet, it stays wet and only gets colder. A synthetic or dry-fit material clothing will be the move here, or wet suit if you've got one. Extra accessories like neoprene gloves, typically offered by the service at additional cost, are pluses but optional.
A good Drybag. The Ocoee Drybag is the smallest of our popular duffel-style submersible bags, and the perfect place to start for a beginner. It fits in tight places, holds just the right amount of extra clothing, lunch and a first aid kit, and can be accessorized with a shoulder strap or divider set for down the road. Durable, adaptable, and dependable for your whole whitewater life.
Now, let's talk about what to do once you're in the raft.
3) Brace Yourself
Positioning in the raft is something you'll be taught, after that it's up to you to maintain balance and composure. Both feet planted firmly, you'll keep your forward foot slightly tucked under the air tube on the floor. This is just for more balance, don't tuck too deeply – you don't want to get stuck if you do happen to fall out.
When it comes to seating, staying on the outer rim of the raft will allow you to readjust your balance more easily, as opposed to being centered. Stick to this position unless the guide tells you to hit the deck.
Another great balance point will be your paddle. Your strokes in the water make for excellent brace points you can use to hunker yourself down for the bumpy rapids ahead. The guide will tell you all about proper ways to hold your paddle handle to avoid injury.
4) Be Ready to Swim 
Even when you're hunkered and feeling good about your strokes, be prepared to potentially go overboard and follow your guides cues. Before you hit the water your guide will give instructions as to which direction to swim should anyone fall out, as well as cues to look out for. A good tip to keep in mind when you're out there is to regularly tighten your flotation device straps when you get the chance. What's most important is to keep your feet up to avoid getting snagged by rocks at the river bed. 
Fun fact: Bootie Beers are when you chug a beer out of your river shoe after a swim
5) Work Together
Everybody in their respective position in the raft needs to act in unison with their counterpart in order for fluid and effective movement. People in the front will want to pay attention to each other to stay in sync. Those in the back will want to follow their lead!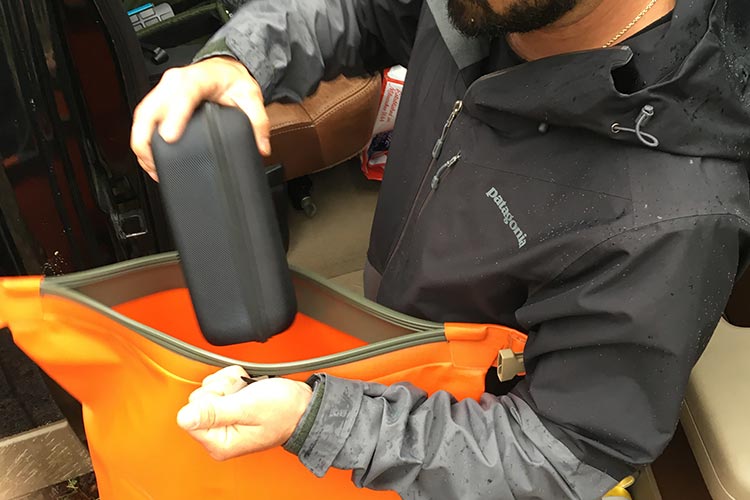 6) Listen to your guide! 
We'll say it again and leave it on that note. Your guide is your shepherd and you are their flock – they know what's best and will get you through this safely. Above all, be observant and have fun! 
Also, don't forget your favorite Watershed Drybag to keep all your belongings safe and dry!