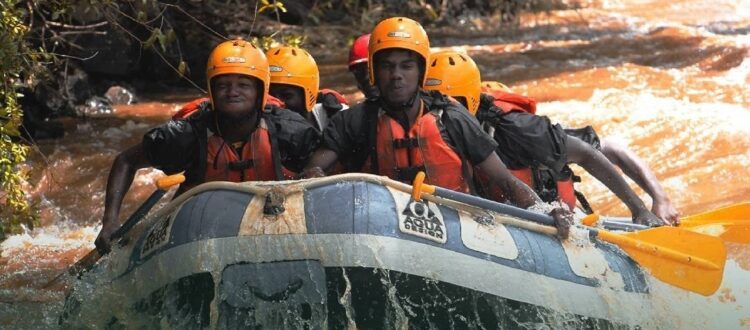 Multi-Day Rafting for Beginners – Packing, Prep and Research
The beginning of the year is the ideal time to plan our future adventures on the water. One of the most fun ideas for a trip with a group of friends, family, or paddlers alike is a multi-day rafting trip. The idea may seem daunting, but with a little bit of prep, know-how, permits and research, you and your team can be barreling the rapids going site to site before you know it. If a chill glide is more of your thing, don't worry, we've got you covered there as well.
As with trying anything for the first time, it's best to learn from the pros. That's why we recommend looking into guides or courses led by awesome organizations like OARS, who walk you through all the basics and make your experience the best it can be. It's always best to have someone on hand who's trained in CPR and first aid, swiftwater rescue and wilderness first response.  
View this post on Instagram
What to Pack 
We like to cover all bases in any worst case scenario and so this is essentially a hybrid list of things you'd pack for an overnight camp trip, or a day on the water. You'll also want to look into what weather conditions will be like, as that will dictate a large portion of what goes in your pack (especially in the clothes and shelter categories).
Safety Gear – Life jackets and helmets should always be number one on your list. 

Drybag – Might we suggest our

Yukon

? As one of our biggest, burliest duffles, it's capable of fitting all your essentials like sleeping bags and tents. It can be additionally delegated as the food storage drybag, keeping all your stores safe and dry. 

Lip balm/sunscreen

– goes without saying! You may throw some lotion or moisturizer in there too, the sun and water may dry up and chase you after some time. 

Clothing + Extra Layers

– stick to synthetic and quick-dry fabrics (like merino wool), and it can't hurt to have long underwear or fleece for those chilly nights. Always avoid cotton – if you get wet wearing it, it'll sap your body heat. Rain and waterproof layers will also be essential should you encounter rainy days.

Toiletries – Medications, glasses, you name it. You want these to be readily accessible, so pack accordingly.

Water bottles – Every one should bring one or two large ones, because you can never have enough! Don't forget to label yours though, especially in current times *sigh*. On the topic of water, it can't hurt to attain a water purification system as well. Great ones for minimalist travel are ones like

MSR's Guardian Purifier

. 

Bug Spray – It might seem like a no-brainer, but there's always someone who forgets it. Don't be them!

Wetsuits

– Staying insulated for prolonged periods of time on the water will be crucial, especially should you take an unplanned dip. You'll be paddling for quite some time, for multiple days at a time, after all. 

Body Wipes – These are critical when planning to go days without a shower. 

Shades or

Sun Hat

– A sunhat may seem unnecessary, and shades can be easy to overlook (pun intended), but they'll make those beautifully sunny days that much easier on the eyes. Also, with shades, look into a pair with straps or else your Ray-Bans are taking a plunge

Portable stoves and Cookware – Your

Jetboil

should cut it, but see if you can swing a few more as well as some custom

camp cook sets

. 

Sandals

– Not ideal during paddling, but at the end of the day when it's time to chill around the fire, they're the perfect way to air out your feet.
Meal Prep
Our diets play a massive role in our energy levels, and on overnight multi-day trips, morale as well. There's nothing wrong with copping some freeze dried meals, but challenge yourself and your team to channel your inner Gordon Ramsay and get crafty on the river. That means vegetables, eggs, and plenty of other sources of protein and nutrition. 
Intimidated by lack of resources on the river? You can do your own meal prep at home, then wrap up anything you plan on eating during the first few days. Marinate the meat, cut the veggies, wrap the potatoes in tin foil, etc.
Like we said, though, nothing wrong with sticking to pouches of instant noodles or oatmeal in case you want to make room in your pack for more essential camp gear. High calorie snacks when in the boat can help pass the time and ease your hunger if you're feeling peckish. 
View this post on Instagram
Before Your First Day
If your launch site is far away, you may consider lodging or a campsite near by the night before you deploy. With groups of more than a dozen or so, lodging might be the best bet. It's the best way to conserve energy the day you hit the water. After all, you don't want to be diving in after a long, exhausting drive. 
Something that should be at the top of your list is applying for permits for your location. You can find details on that at American Whitewater's links which link you to specific rivers and sites, and more details for application. This is critical as you want to avoid any fines.
Once you've researched which river you plan on taking on, that will determine the type of boat you'll use. Anything from dories, paddle rafts to inflatable kayaks may be applicable – a bit of online digging will tell you which one is best suited for your journey. 
After compiling all of your equipment, resources and research, you'll be ready for days on the water. If you're a beginner at rafting or boating, again, we recommend looking into locals tours and guides who walk you through the basics of multi-day raft tours. Along the way, you'll pick up tips and tricks you might've missed during research, as well as have first hand experience beside the best of the best.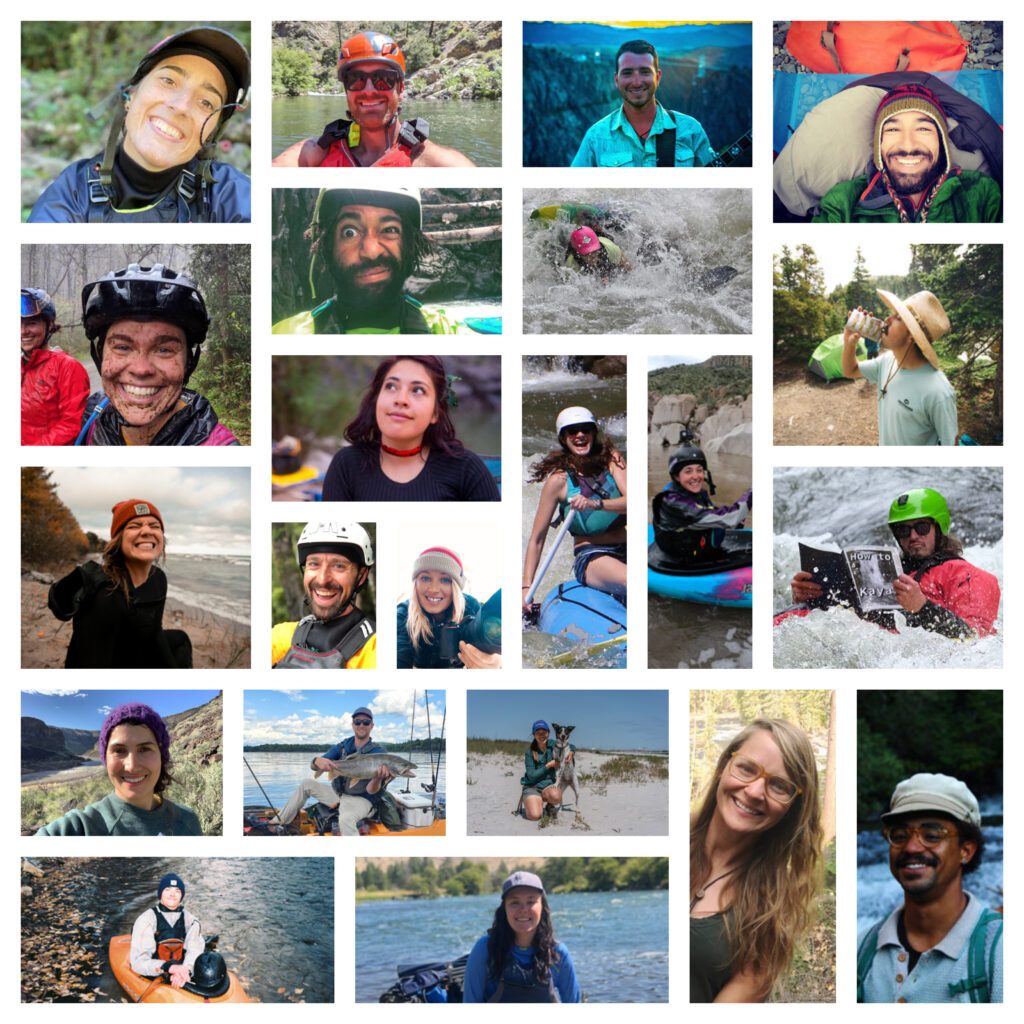 Check with the pros
We are lucky to have a whole host of amazing shredders on Team Watershed. Check out our team page and their individual profiles to pick up some extra tips for whatever adventure you're looking into.